On July13, 2017, the Bank of Uganda (BoU) said it had sanctioned the filing of a suit against Sudhir Ruparelia  and Meera Investments Ltd to recoup funds that were fraudulently extracted from, as well as losses that were caused to Crane Bank.
BoU filed a civil suit at the Commercial Court against Ruparrelia and his investments firm Meera Investments Ltd On June 30.
As Receiver of Crane Bank Ltd (Crane Bank) and regulator of the banking sector, BoU said the suit seeks to recover a total of US$398m, and Shs60.3bn, together with Freehold titles to Crane Bank's branches, general damages, interest and costs.
Sudhir's Crane Bank is also accused of not remitting US$1.4 million staff contributions to the National Social Security Fund (NSSF).
On October 20, 2016, BoU announced that it had taken over the management of Crane Bank Ltd after the bank became "a significantly undercapitalized institution."
Consequently, on February 27, 2017, BoU announced the takeover of the now defunct Crane Bank by dfcu.
However, while Sudhir has received a lot of 'beating' of late, BoU that is headed by Prof. Emmanuel Tumusiime-Mutebile as Governor, owes Ugandans a comprehensive explanation on matters related to Crane Bank than Sudhir.
BoU and some sections of the media seem to portray Sudhir as the source of trouble for Crane Bank woes. Was Sudhir the most powerful person at Crane Bank? What was his role in the day today operations of the bank?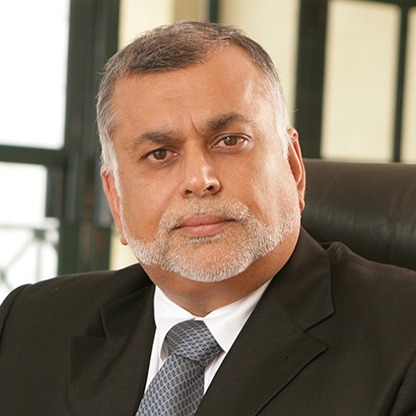 Sudhir More Powerful Than BoU?
According to good governance practices, the Chief Executive Officer or Managing Director and the Board Chairperson play a big role in the operations of a business.
At the time of Crane collapse, P.K. Gupta was Acting Managing Director, while Joseph Biribonwa was the Chairman. Sudhir was just a shareholder and deputy Chairman, Board of Directors. Going by the shareholding structure, M/s White Sapphire, who owned 47.33% stake in the bank, had more voting rights than Sudhir. This means Sudhir wasn't the most powerful person at Crane bank.  If he was the most powerful person, where was BoU?  The MD and Board Chairperson are vetted and approved by BoU; if they weren't doing their job diligently, then what is the role of the supervision department at Bank of Uganda?
Justine Bagyenda, the Executive Director Supervision at BoU should be able to answer the above queries.
According to court documents, Ruparrelia owned 100% of Crane Bank through various fronts and questionable transactions.
"By means of elaborate illegal arrangements made with Kantaria (and subsequently White Sapphire) as well as Sanghani, the first defendant dishonestly concealed his ownership and control of the Plaintiff [Crane Bank] from Bank of Uganda, the plaintiff's depositors and others including the plaintiff's auditors," states the plainifft filed by BoU's lawyers.
There can't be a change in ownership without BoU's awareness and approval. If indeed this took place without the knowledge of BoU, does it (BoU) have moral authority to regulate Uganda's banking sector? If money was being 'extracted' from the Bank, where was BoU?
Undercapitalization and Collapse of Crane Bank
The Central Bank itself and a number of international audit firms have for years given Crane Bank a clean bill of health. How one of the most profitable banks in Uganda could become 'significantly undercapitalized' in less than a year can only be explained by BoU.
How could external auditors miss the rot at Crane Bank?  Reputable audit firms such as KPMG, Deloitte and PWC for many years portrayed Crane Bank as healthy.
If they missed the mess at the Bank, how could BoU miss it?
Before banks release their financial statements, they are approved by the Bank of Uganda.
In its financial statements for 2015, Crane bank indicated that although it had made a loss, it was well capitalized with over Shs200bn yet the minimum capital requirement required by BoU is Shs25bn.
Crane bank had made a loss of Shs3.1bn in 2015, down from a net profit of Shs50.6bn in 2014. This was a result of high Non-Performing Loans (NPLs) that increased by 122.9% in 2015. The bank's NPLs increased to Shs142.3bn in 2015, up from Shs19.36bn in 2014.
Crane Bank was not only the leading indigenous bank, but it was also among the three systemically important banks. The others are Stanbic and Standard Chartered Bank. A systemically important bank is one whose failure might trigger a financial crisis. They are colloquially referred to as "too big to fail". The Central Bank pays more attention to these banks. How come no anomaly was dedicated at Crane Bank over the years?
Announcing dfcu acquisition of Crane bank, Mutebile remarked thus; "Crane Bank's liabilities, as at October 20, 2016, being the date of the takeover, grossly exceeded its assets and that it was insolvent, which insolvency has continued to date."
Insolvency arises when a company lacks the financial capacity to meet its obligations. The question is; how did Crane Bank all of a sudden become insolvent without BoU noticing?
Where was BoU when Crane bank was collapsing? BoU is the regulator of banks and monitors them closely; so why did it fail to identify cracks in Crane bank earlier?
Sound and Strong
In 2012, BoU took over the management of National Bank of Commerce (NBC), also known as Kigezi Bank. Its assets and liabilities were sold to Crane Bank. Considering that fact that Mutebile had 'interests' in NBC, it is clear that he wouldn't choose a bank to takeover NBC that would be collapsing in four years.
Saving Crane Bank
Sudhir wanted to get a 'strategic' partner to inject more cash in Crane Bank, but BoU moved in before the transaction could take place. It should be noted that before BoU took over the then troubled Crane Bank on October20, 2016, former Barclays Plc Chief Executive Bob Diamond was in talks with Crane Bank to acquire a strategic stake in it at a whooping US$250m.  Diamond's Atlas Mara Group and the Crane Bank owners had agreed in principle on the partnership.
Atlas Mara Fund was insisting on a write down of US$17m off the bank's balance sheet. The owners, led by Sudhir Ruparelia, who owned 28 per cent of Crane Bank, had agreed to the move, which would bring the overall valuation of the bank from their estimate of US$300 million and closer to Atlas Mara's target of US$250 million. However, Bank of Uganda objected to the deal, saying Diamond had credibility issues and instead took the bank and later dfcu took it over at an undisclosed fee.
Being East Africa's richest man (valued at over Shs3trn- Forbes), there is no way Sudhir could fail to save his bank. How big was Crane Bank undercapitalized so much that Sudhir could fail to bailout the bank? Did BoU give Sudhir enough time to save his bank?
It is reported that government sank in Shs200bn to save Crane bank, but this didn't work out. It is clear that government would inject in money on the advice of BoU, so why did BoU allow government to inject tax payer's money in a collapsing bank?
dfcu Takeover
BoU didn't divulge details regards dfcu takeover of Crane Bank.  dfcu Ltd,  a company listed on the stock exchange also didn't disclose how much it acquired Crane bank. Did dfcu get Crane bank for free? There are reports that dfcu paid about US$40m, but this hasn't been substantiated by BoU and dfcu. Considering the fact that both parties have remained tight-lipped on the transaction speaks volumes.
Additionally, BoU revealed that dfcu beat off other 12 bidders to acquire Crane bank. However, the Central Bank refused to reveal the other competitors for reasons best known to it.
Is Uganda's Banking Sector Strong?
Crane Bank was Uganda's third largest bank by assets.  If it could collapse in less than a year, how about smaller banks that have been making losses for years?  How healthy and sound is Uganda's banking system?
Note: Watch this space for more informed analysis and exclusives!