Ongodia (L) at the source of R. Nile with his client.
In 2018, Sam Ongodia, a father of two returned from Dubai, United Arab Emirates (UAE) after two years working in a hotel.
With a passion for the hospitality industry, upon return, he used the savings to buy a car to venture into cab driving with a bias in tourism.
He was based in Entebbe near Uganda's International Airport.
"I would work with different hotels and restaurants that have potential business for travelers," Ongodia says.
He says business had picked up but the COVID-19 lockdown hit badly the tourism sector and his business didn't survive.
He says he has since sold the car and returned to Dubai for 'kyeyo' (job).
HIS STORY
At the age of eight, Ongodia visited Namugongo Catholic Martyrs Shrine. He was wowed by what Uganda has to offer in the tourism and hospitality industry. As much as he is a professional secondary school teacher with a major in Physics and Mathematics, he taught only for one term in 2014.
"I decided to do what I love most," Mr. Ongodia says.
He chose to work at a hotel in Entebbe town for four years. This went on until he lost the job. Well-knowing the opportunities in the tourism and hospitality business, Ongodia decided to go to Dubai for a job. While there, he worked at a hotel for two years using the experience he had gained back home.
"I had passion for traveling even before going to Dubai. So, I went to Dubai to get capital," he recalls.
He adds: "I am passionate about traveling and meeting new people. I move people from point A to B for a living," he says.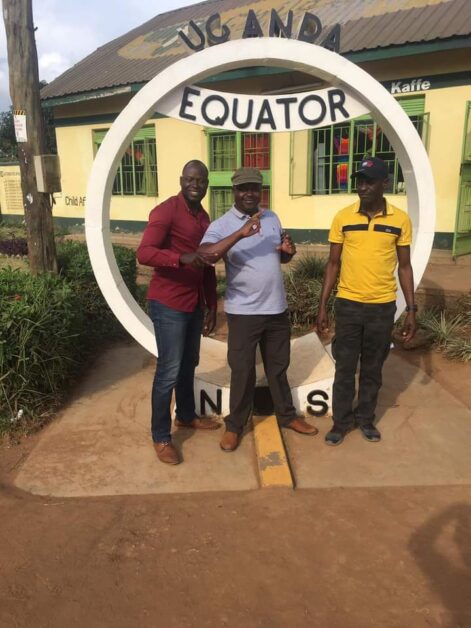 He says he has been working with different hotels and restaurants that have potential business for travelers.
Business was good until COVID-19 struck.
"My phone couldn't stop ringing. I had trips almost every day. I could even spend days away from home," he recounts.
COVID-19
Little did he know things would later change from good to bad.
Since Ongodia is a freelancer, he says, it is hard to trace the number of his clients.
"That's because I don't know where to go and who I am going to meet. Usually, it depends on the day," he says.
He says his business became so bad when the country slid into the Covid-19 lockdown. Even after the country partially lifted the lockdown, business remained in a bad state to a point that he decided to sell off his car and return to Dubai until things settle down in Uganda.
Ongodia says he flew out of Uganda mid this month.
Asked what he is doing in Dubai, Ongodia said: "It's something different, not a hotel. Hotel business is affected internationally."
He says he is optimistic that when things get better in Uganda, he will return and carry on with taxi business.
"The decision to come to Dubai is temporary. I will be back as soon as that situation settles down. I am someone who is passionate about family and I don't want to be very far from them," he says.
On his future plans, he says: "I intend to start a tour and travel company because I believe Uganda has a lot to offer to tourists."
He says he drove both local and international tourists to many tourism destinations in Uganda, thus he knows Uganda more like a person in the tourism industry.
By Francis Otucu