The Ruparelia Foundation, the charitable arm of the Ruparelia Group of Companies today donated Shs10m to Chimpanzee Trust to help save the starving animals during COVID-19 lockdown.
The Cheque was handed over to Chimpanzee Trust management by Ruparelia Foundation Executive Valentina Ajay.
The Chimpanzee Sanctuary and Wildlife Conservation Trust Executive Director, Joshua Rukundo thanked Dr. Sudhir Ruparelia, the brain behind the Ruparelia Foundation for the generous contribution of Shs10m "towards feeding of the chimpanzees on Ngamba Island Sanctuary."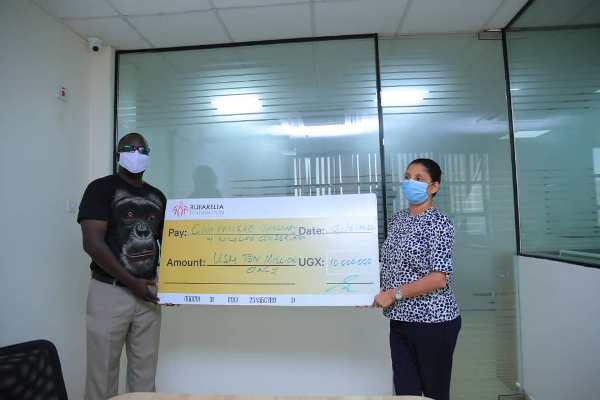 He said the funds will go a long way in ensuring the survival of the rescued and orphaned chimpanzees in their care as they navigate through the effects of the lockdown brought about by the COVID-19 global pandemic.
"Your generosity and support is what motivates us to do what we do for the welfare and conservation survival of endangered species like the chimpanzees, man's closest relative," Rukundo said