Sudhir speaking to the press after Court of Appeal ruling
The Court of Appeal has this morning dismissed with costs the appeal lodged by the Bank of Uganda (BoU) in the Shs397bn Crane Bank (in receivership) case against property mogul, Dr. Sudhir Ruparelia. The High Court judgment has been upheld.
The case was first dismissed with costs by Commercial Court.
The judgment was delivered by the Panel of Court of Appeal judges led by the Acting Chief Justice Alfonse Owiny- Dollo.
BoU sued Sudhir for allegedly fleecing his own bank (Crane Bank in receivership) of Shs397bn in fraudulent transactions. The Central Bank was seeking to recover the Shs397bn.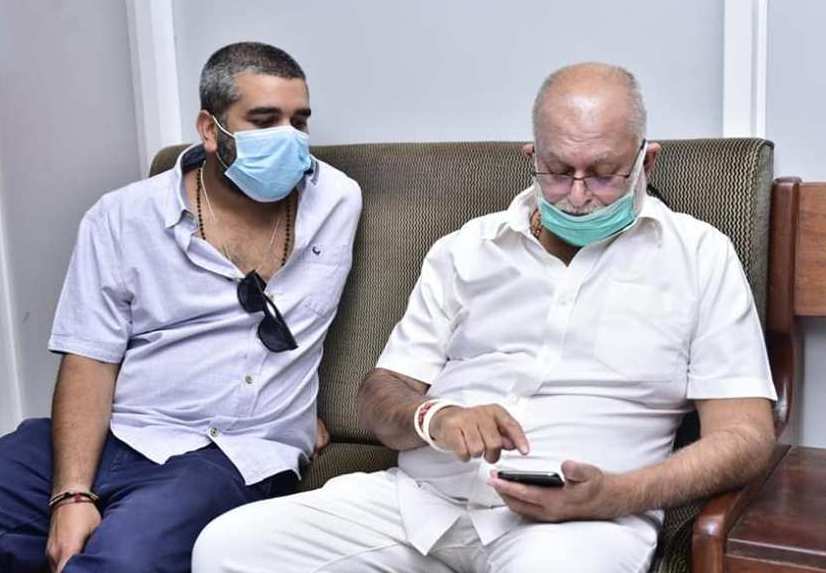 In earlier submissions, Sudhir's lawyers of Kampala Associated Advocates (KAA) asked Court to dismiss the Central Bank case, arguing that the Bank (BoU) wrongfully sued Sudhir because it overstepped its mandates.
Counsel Elison Karuhanga of KAA said when dissolving a bank, BoU had three options.
"It (BoU) can put someone in management in what is called Statutory Management, Receivership or Liquidation; it chose to go for receivership. Under the law, specifically only the Manager and the Liquidator can sue; a suit cannot be filed by the Receiver (Bank of Uganda)," Counsel Karuhanga said.
He said the functions of the receiver are four and revolve around selling the institution.
"The receiver can't be sued for that act (selling the institution). His action is protected by the law; he can't be sued as a receiver and similarly, he (receiver) cannot sue anyone," he said, adding that the law gives the receiver 12 months to carry out his function.
After concurring with Sudhir's lawyers, Commercial Court, High Court and Court of Appeal have all dismissed and ordered BoU to pay Sudhir's legal costs.