Friday 8th February 2019 will remain a memorable day for DNA Lounge and its proprietor Jose Chameleone. The Kololo based bar run out of alcohol after Rajiv Ruparelia (in featured photo), son to tycoon Sudhir Ruparelia walked into the bar at around 4am and ordered attendants to give revelers alcohol all on him.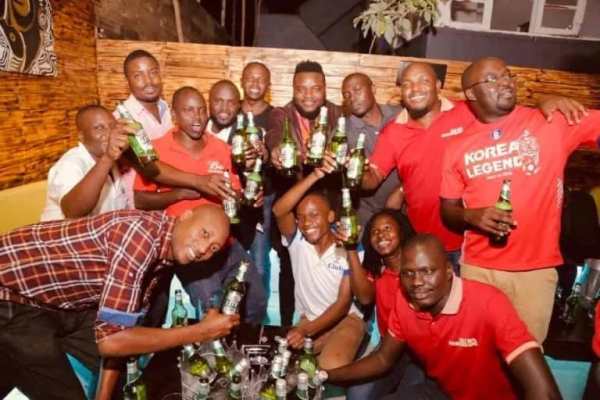 By 7am the bar had run out of alcohol as partiers drowned in free booze courtesy of Rajiv. Rajiv was at the bar to honor Chameleone's invitation.
Rajiv and Jose Chameleone enjoy a very admirable friendship.
The bar workers must now be busy restocking.