Cairo Bank Uganda top officials unveiling the bank's new look
Cairo International Bank has effective 1st September 2020 re-branded to Cairo Bank Uganda Limited.
Cairo Bank Uganda limited (The Bank) is a fully owned subsidiary by Banque Du Caire (BDC) set up with the intention of expanding BDC's presence across the continent whilst providing an entry point into the COMESA market for a wide range of its customers.
BDC is one of the largest banks in Egypt with a balance sheet of over $12bn dollars.
The Bank underwent a comprehensive restructuring process in 2019 with an eye to boasting operational efficiency and positioning it to be able to sustainably grow and offer competitive products and services to our market segment which is in line the strategic intent of being the 'preferred small and medium enterprise Bank in Uganda'.
The shareholders invested a significant amount of money in 2019 and the Bank was able to move into a new fit for purpose head office with a renewed brand identity, procured and implemented a world class new core banking system and hired personnel at executive and middle management level with proven industry experience to support and execute the transformation journey.
The bank's officials say the re-brand means the Bank is now positioned to leverage on a strong shareholder relationship and be part of a larger group with a strong global network and supporting millions of customers by opening their doors to endless opportunities.
The Managing Director of Cairo Bank Uganda, Mr. Ahmad Nada Maher while commenting about the change said: "Our customers can continue banking with us as confidently as they always done but also count on new innovative and exciting product offerings to the market and enjoy the advantages of banking with a brand that is part of a multinational group. The bank will continue to play a critical role in supporting the lifeblood of the economy which is the Small and Medium Enterprises (SMEs)."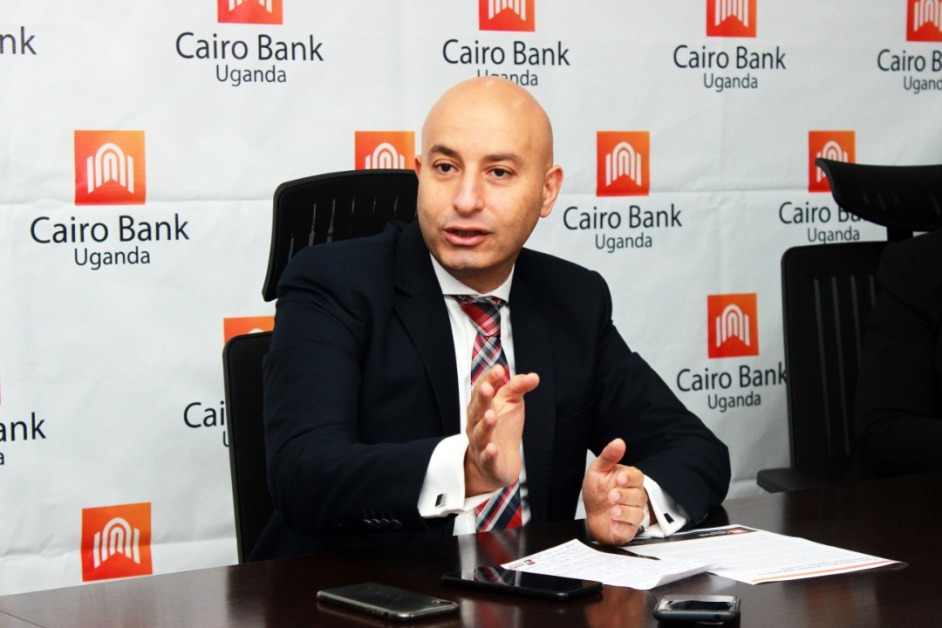 He added: "Our customers can look forward to a new, refreshed banking experience which will include a wide range of new innovative products and services, internet banking, exciting partnerships with fintechs and aggregators to provide mobile payment and cash management solutions."
The change in name will come with a brand new logo, slogan and brand color.
Cairo International Bank has not been performing so well in the last few years. The bank made a loss of Shs2.83bn in 2019 from Shs3.48bn loss in 2018. However, its assets grew to Shs189.19bn, up from Shs124.76bn recorded in 2018.