Mathias Katamba, the Chairman Uganda Bankers' Association
Commercial banks have been urged to promote digital payment systems through embracing industry shared infrastructure that will consequently reduce the cost of operations.
Finance r expert have advised banks to think of sustainable ways of supporting customers given the lessons learned since the disruption of the economy by the COVID-19 pandemic.
Banks are urged like preserving liquidity to prepare for post COVID-19 era.
Speaking at a one day strategy retreat to take stock of the various developments in the payments space held at Sheraton Hotel in Kampala today, the Chairman Uganda Bankers' Association (UBA), Mathias Katamba said though there has been reduced aggregate demand for finance and credit, banks have had initiatives geared towards supporting customers' credit management which he said has kept the banks closer to the customers during COVID-19 induced restrictions.
He advised business leaders to follow the market trends and prepare for post covid era through preserved liquidity through reduced capita projects l investment.
"Banks have been supportive to customers in bad times. They have been close to them through their credit management. The resilience of businesses has been tested. Businesses need to prepare for post COVID-19 era by preserving their liquidity," Katamba said.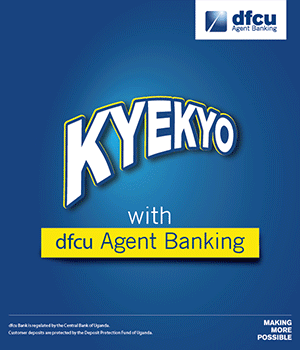 The event was organized by Uganda Bankers association in conjunction with the Central Bank of Uganda and Financial Sector Deepening Uganda.
The Bank of Uganda Deputy Governor, Michael Atingi-Ego, called upon commercial banks to enhance cyber security to protect their customers in this increasingly digital financial era. He said after the enacting the National Payment Act 2020, more companies and people will join digital financing to utilize the legal playing field for the financial sector.
The Deputy governed raised concern on the limited internet broadband coverage in Uganda which he said will reduce access to the digital financing system while encouraging the private sector players to enhance internet coverage
Rashmi Pillai, The Executive Director, Financial Sector Deepening Uganda, said there's need to strengthen leverage on on technology to deliver financial services to deepen financial services to businesses.
She said there is need to rethink of models that build sustainable financial systems that respond to the needs of the people in hard times including incentives for emergencies, change in personal financial behaviour and enhance brand reputation.
By Drake Nyamugabwa