Finance Minister Matia Kasaija
Outstanding court awards to be paid by Government of Uganda (taxpayers) to individuals and companies have now reached Shs9.460 Trillion, the Ministry of Finance, Planning and Economic Development has revealed.
According to a Report on Public Debt, Guarantees, other Financial Liabilities and Grants For FY 2019/20 released by Minister of Finance, Matia Kasaija recently, as at 30th June 2019, the stock of outstanding quantifiable legal proceedings was Shs9.460Trn comprising 92% of all contingent liabilities disclosed in the government's financial statements.
The Ministry of Finance revealed that the gross exposure from legal claims increased by 16% percent from Shs8.161Trn as at June 2018 to Shs8.587Trn as at 30th June 2019.
Minister Kasaija said that the key drivers of these claims include civil suits cases, contractual disputes, human rights cases, employment labor disputes.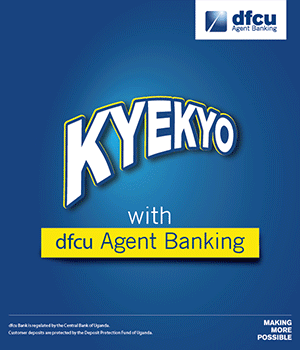 The report revealed that as at December 2019, there were 8 active loan guarantees, two of these issued by Government in 2019, first was for a loan from African Development Bank (AfDB), equivalent to USD15 million, and Exim Bank of India, equivalent to USD5 million, to support Uganda Development Bank Limited (UDBL) operations.
This implies that should Uganda Development Bank default on the two loans, Ugandans tax payers will meet the cost of paying up the loans. Government has lined up five guarantees amounting USD85.8 million equivalent to Shs316.592Bn to capitalize UDB.