The World Bank approved USD300 million (about Shs1.11 trillion) loan to boost local governments' service delivery in education, health, water and environment, and micro irrigation including in areas hosting large populations of refugees.
The financing includes a credit of $240 million and a grant of US$60 million, of which US$50 million will be from the IDA Refugee Support Window (RSW).
The loan will be run under the Uganda Intergovernmental Fiscal Transfers Program for Results (UgIFT) project which aims to strengthen the financing of local governments, improve service delivery through strengthening central government oversight, assessing local government, school and health facility performance, providing performance incentives and supporting poorly performing local governments.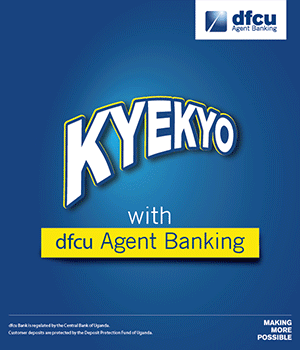 "UgIFT will deepen the focus on service delivery, enhancing value for money and reducing inequities in public spending on social services, thereby helping to achieve the twin goals of ending extreme poverty and promoting shared prosperity in a sustainable manner," said Tony Thompson, World Bank Country Manager. 
He added: "It is also a crucial intervention at the local government level for maintaining financing of health and other basic services, which have come under strain during the COVID-19 pandemic."
According to the World Bank, the original and additional UgIFT financing will construct, equip and staff at least 259 new secondary schools. An estimated 1,000 existing primary schools will receive development grants to refurbish and equip their facilities to provide better learning environments and meet basic standards.
Additionally, laboratories will be constructed in secondary schools that do not have them. A total of 14,000 primary and 1,400 secondary school teachers will be recruited in the least-staffed districts to enable them to meet minimum school staffing levels.
The loan will also cater for the recruitment of inspectors to meet a ratio of 1 inspector to 40 schools. 
In health sector, the loan will cover the equipment of staff and upgrade 380 facilities to health center III (HCIII) level. Also, 500 health centres will be able to access development grants to rehabilitate, expand and equip their facilities to meet minimum standards.
The World Bank adds that at least 11,000 health workers will be hired for the least-staffed districts to enable them to meet minimum facility staffing levels.