URA Commissioner General, John Rujoki Musinguzi addressing the graduands
Uganda Revenue Authority (URA) recently recruited 251 staff to boost its tax revenue collect efforts and above all fulfill its mandate effectively.
However, before embarking on their duties, the new tax officers had to undertake a Transformational Leaders Course at the National Leadership Institute (NALI), Kyankwanzi.
The one-month training came to an end on 1st October 2020 with a pass out ceremony. It was a total hooray moment for the newly recruited URA staff because the training left them equipped and empowered as transformational and patriotic leaders.
The URA Commissioner General (CG), John Rujoki Musinguzi applauded the graduands for having successfully completed the Program.
"The energy and morale displayed on the parade is an indication that they are all ready to take URA and the Nation at large to the next level," Musinguzi said with a smile on his face.
The URA boss also gave vital lessons to the new staff as they embark on their duties;
1. Develop Self-Leadership: You have been equipped to become transformational leaders; however, this starts with Self Leadership. "Nothing so conclusively proves a man's ability to lead others, as what he does from day to day to lead himself" – Thomas J. Watson. The four pillars of Self Leadership are:
a) Purposefulness: This refers to living your life with larger meaning in life. Having a purpose gives you direction which is fundamental when you are making important decisions and gives you greater control over your life. Living purposefully also makes you resilient; knowing your purpose in mind lets you deal with life's uncertainties and setbacks.
b) Self-Discipline: Self-discipline refers to self-management, self-control, self-motivation, and self-reliance. This means doing what needs to be done even when you don't feel like doing it. A critical aspect of self-discipline is time-management; time is the most valuable asset, therefore how you manage it allows you to take control of your life rather than following the flow of others. How you utilize your time differentiates between where you are and where you want to go.
c) Accountability: Leading yourself effectively requires that you hold yourself to a higher standard of accountability than others do because you are held responsible for your decisions and actions. Set high standards and always be honest especially if you come up short.
d) Reflection & Self-Renewal: refers to periodically carving out time and space to examine and evaluate your past actions, past behavioral patterns, strengths, areas of improvement, values, vision and how you seek to influence others. It also involves making time to reenergize and do personal regeneration. You can do this by reading a book for 30 minutes a day, practice daily gratitude, pursue your talent / hobbies, exercise and/or take nature walks. This seeks to increase your self-knowledge, alignment, authenticity and will lead to self-renewal, learning and growth.
2. Live a life of Integrity: "Integrity is doing the right thing, even when no one is watching."– C. S. Lewis.
Integrity is a positive set of attitudes that foster honest and ethical behavior and work practices. It refers to being honest, trustworthy and reliable; being a person that walks the talk or acts in accordance with their words. Integrity describes the inner quality of a person. In one's heart is the source of all one's actions. The inner value is expressed in habits, attitudes and actions.
This also involves following organizational policies, appropriately using organizational time and resources and respecting your colleagues. It is important to remember that one's behavior reflects not only on their own reputation but also the reputation of the organization.
On the other hand, integrity is not living a perfect life. It does not mean you will not make mistakes. Integrity is growing in good character gradually, little by little, brick by brick. In addition, when one makes a mistake one should acknowledge this, take responsibility, get up and walk again. Every little step we take, little choice we make shapes our character, whether positive or negative so developing integrity is a lifelong process.
It is important to realize that we all have a collective responsibility, but this starts with each individual!
"The strength of a nation derives from the integrity of the home." – Confucius
3. Exemplify Professionalism: URA has committed to Talent Development as part of the Employee Value Proposition. You are accordingly required to consistently demonstrate a high level of work ethic, excellence, competence, professional conduct and good attitude at the workplace that will enhance business performance, and long-term service excellence.
4. Patriotism: refers to national pride, love, devotion, and ardent support of one's country. We each have a unique role to play and it's the bedrock of our Nation's success and posterity. As URA we are uniquely positioned and blessed to be pivotal in contributing to national development and therefore as each of us work in our different capacities we should do this with the understanding that we are not just contributing to URA but impacting our Nation. We should also be ambassadors that share with our families and community so they can join and rally together to support the development and transformation of our nation.
Musinguzi revealed that the new officers will first be rotated to give them practical work experience before they are deployed to the respective Departments.
He added that they will be expected to maximize and optimize all the opportunities wherever they are deployed.
"Take every opportunity to learn, adapt and grow wherever you are deployed," he said.
He added that they are expected to contribute to innovation at the tax body.
"Seek new knowledge and keep improving yourself and the functional areas where you are deployed. Keep suggesting value-adding ideas and initiatives to transform the business," he said, adding that they are also expected to duly learn, follow and abide by the stipulated processes, procedures, policies and guidelines.
"I wish you a fruitful tour of duty in URA. Remember that you are part of our dynamic and visionary team and together we will continue to develop Uganda together!" he concluded.
Implement What You Have Learnt
While officiating at the Pass-out Ceremony, Matia Kasaija, the Minister of Finance, Planning & Economic Development, told the new URA staff that they have been equipped and empowered but the responsibility is on them to TAKE ACTION and implement what they have learned.
"I would like to commend the NALI Team for the outstanding work they are doing in grooming nationalistic and transformational leaders that will impact the Nation," Kasaija said.
He added: "I also commend URA Management for their significant contribution to building patriotic and transformational leaders for the organization and the Nation. I have been informed that there are several groups that have undergone this Program from Senior Management, Managers, Graduate Trainees and now the new Officers. This concerted effort is commendable because this is building leadership capacity in URA and Uganda at large and this will drive transformation in Uganda."
He noted that such specialized trainings were the ones envisaged by Finance Ministry in the Domestic Revenue Mobilization Strategy (DRMS).
"Lifting the human capacity at URA is a key objective of the DRMS. Modernizing our tax system requires a productive, highly skilled and motivated workforce. It is therefore a focus of Government to build a Tax mobilization workforce that is knowledgeable, visionary and fully committed to economic transformation agenda of our country," Kasaija said.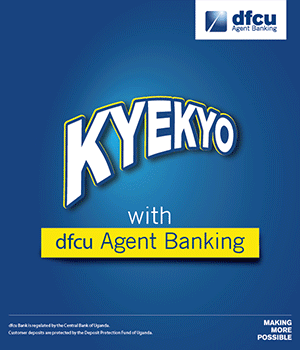 He added: "To the graduands, this Program covered salient aspects including transformational leadership, socio-economic transformation, globalization, intelligence, personal empowerment, integrity and nationalism. I therefore urge you to embrace these values, harness the wealth of knowledge acquired and transform yourselves, families, URA and the Communities at large."
He pledged continued support of the staff capacity building in URA that will foster long-term service, excellence, growth, and posterity of the Authority," the Minister said.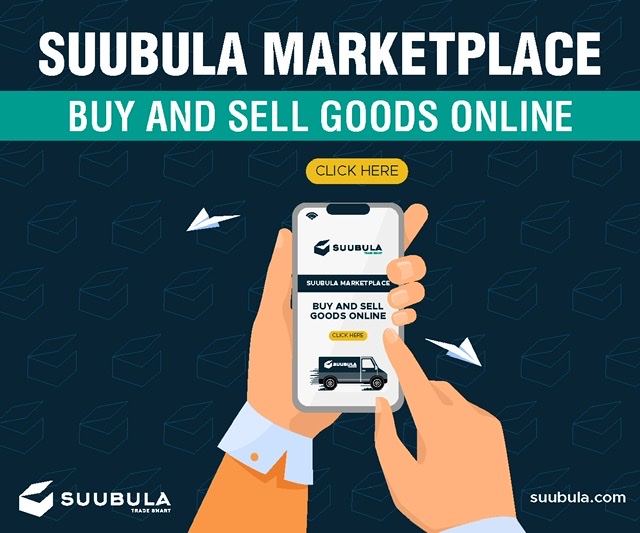 Why training is important
In an exclusive interview with Business Focus, Ian Rumanyika, the Ag. Assistant Commissioner Public and Corporate Affairs at URA explained why the training is important for new recruits.
"It is imperative that the URA officers understand the development paradigm of Uganda as the Institution mandated to redeem the country from financial dependence," Rumanyika says, adding: "We carry out service training for URA officers aimed at inculcating integrity, resilience, knowledge and understanding, as well as selflessness and patriotism because they are an essential part of the transformation process of Uganda."
He adds that The Transformational Leadership Development Course (TLDC) is designed to enable the officers to transform themselves, their environment, their society and their country. "We have equipped them with the tools of analysis that will give them an objective approach to issues, and enable them to understand the country's history, geography as well as resources," he says.
Rumanyika further explains that through the training, they also focus on requisite skills, resilience and knowledge to make them primers and drivers of Uganda's rapid socio-economic transformation.
"The ultimate goal of the course is to build and cultivate a culture of sacrifice and commitment to national duty among the officers and make them committed, knowledgeable patriots above all people with integrity," he says.