Uganda's leading power distributor Umeme Ltd on Thursday opened a new service centre in Pallisa town in a move aimed at providing efficient, safe, reliable electricity and friendly customer experience.
Speaking at the launch of the Centre, Selestino Babungi, the Umeme Managing Director said: "Our service strategy has always been focused on process simplification, automation and investments to improve network performance."
He disclosed that more new services centres will be opened in Kapchorwa, Sironko, Bubulo and Kumi as part of the company's grand plan to bring services closer to the customers.
The Umeme office in Mbale that has existed for 63 years has previously served 15 political districts, including Mbale Municipality, Pallisa, Budaka, Bulambuli, Bukedea, Kumi, Kapchorwa, Bubulo, Manafwaa and Sironko among others.
"We have 37 service centres across the country, but some of them stretch over a radius of up to 80kms, which makes it difficult for our customers to access some of the services. The opening up of several satellite offices will bridge this gap," Babungi said.
Pallisa LCV Chairman, Micheal Okurut said: "This is a historical day in the history of our district. I have been calling and burdening Umeme MD Selestino Babungi to bring their services closer to my people."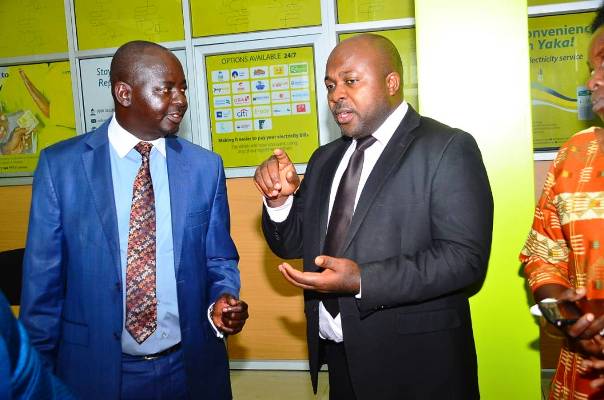 In 2017, Umeme rolled out customer outreach programmes in rural areas with the aim of bringing services closer to customers including education on dangers of power theft and vandalism, safe use of power, energy efficiency tips and e-payment options.
Mobile service desks were set up in high growth areas and potential customers proactively engaged to connect electricity to their homes.
Before these initiatives, illegal connections in the sub-region cost Umeme an estimate of sh20b annually.
In a move to avert the situation, the company launched operations against illegal power users in the area at the start of last year.
Paul Ssempira, the Umeme Mbale district manager, notes that there has been a 30% increase in the number of new connections to 8,431 in 2017 from 3,541 in 2016.
The region also contributed up to 10% of the 19% losses that the company registered at the end of 2016. However, partly due to the interventions, the company recorded lower energy loss of 17.2% in 2017.
"The region alone registered up to 60% energy losses in 2016, but this dropped to 45% in 2017. The 60% of the losses are categorized into 45% commercial losses (power theft) and 15% technical losses," Ssempira adds.
The company's losses in the region also dropped to sh15b in 2017 from sh20b after the utility intensified its operations against illegal users and vandals.
We're going to open up small scale/cottage industries that need an efficient supply of electricity