By Stephen Kaboyo
2017 has been patchy with respect to economic activity. There was a general slowdown in almost all sectors of the economy.  A number of economic factors inhibited economic expansion for much of the year and these were; weak consumer demand, weak currency, inflationary pressures driven by high food prices on account of adverse weather conditions and weak exports coupled by elevated geopolitical risks.
In addition exogenous headwinds such as the strengthening of US dollar impacted on Uganda's economic conditions in particular the volatility of the Uganda Shilling.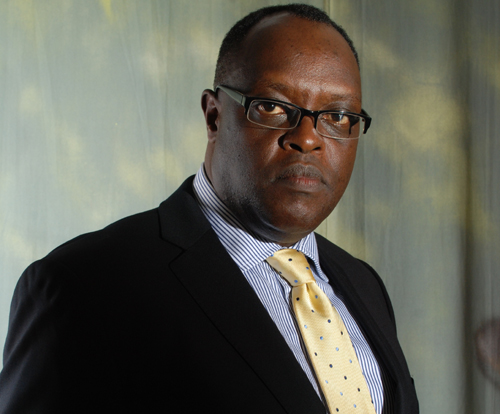 The major concern for most of the year was the subdued growth and this informed the loosening of monetary policy by Central Bank in order to stimulate economic activity.
Despite the consistent reduction of the policy rate, lending rates remained high and credit was constrained and many businesses struggled.
As the year comes to a close, the general  economic sentiment has improved somewhat, characterized by low food prices as a result of good weather conditions in second half of the year and a modest recovery in private sector credit, underpinned by an accommodative monetary policy stance.
Gathering from the above, there is reason to remain optimistic and focus on the medium term prospects that indicate growth is likely to bounce back primarily driven by anticipated investments in oil and gas in 2018 and improvements in other key sectors of the economy.
2017 Shilling performance and Outlook for 2018

The Shilling opened at beginning of 2017 trading at 3580, but gradually depreciated and   hit the lowest level of 3665 in October 2017.  The currency crossed a couple of key levels and kept within a wide spread.
A multiplicity of factors including geopolitical factors, weak economic growth and balance of payment position underpinned the gradual volatility of the Shilling for most of the year.
Going into 2018, The Uganda Shilling is likely to remain vulnerable in the short term on account of domestic macro economic imbalances and as the global strength of the dollar continue to put frontier markets currencies at the risk of weakening.  It is also likely that there would be a transmission of US high interest rates to the domestic fixed income markets as the US market becomes attractive for international investors.
A weaker shilling by implication raises the cost of living considering the fact that Uganda is a net importer. However,  on the other hand, a weaker Shilling plays in favour of exports by  boosting export revenues.
This scenario is also likely to affect the cost of servicing the country's external debt making it more expensive in the short run.
The author is an analyst and Managing Director at Alpha Capital Partners