Government's plan to ban importation of cars eight years old or more with the aim of protecting the environment and Ugandans against the dangers resulting from air pollution (by older cars) has attracted public criticism.
Some analysts are wondering whether it will be implemented when 'kaveera' ban also meant to protect the environment has failed.
According to Clause 14A (1) of the draft Traffic and Road Safety (Amendment) Bill, 2018, "a person shall not import a motor vehicle which is eight years old or more from the date of manufacture."
If passed in its current form, the ban shall come into force on 1st July, 2018.
But as government moves to ban old cars, how many vehicles are in Uganda currently? To what extent will the ban affect revenue collections?
According to Uganda Revenue Authority (URA), there are "approximately 1million vehicles [in Uganda] as at end March 2018."
Ian Rumanyika, the Acting Assistant Commissioner-Public & Corporate Affairs at URA says  close to 80% of the motor vehicles imported in Uganda are 8 years or older.
Asked about URA's take on the proposed ban on importation of cars eight years old or more, Rumanyika said the tax body welcomes the move because some of the reasons for taxation include protection of nationals against hazardous products.
"On our part, this therefore implies loss of revenue in the short term where we need to strategize on how to bridge the gap. However, the need to safeguard the lives of Ugandans takes precedence," he said, adding: "We have done it for Tobacco, alcoholic Beverages, (high tariffs-sin taxes) and have also banned used electronics, and cosmetics with cancer causing ingredients."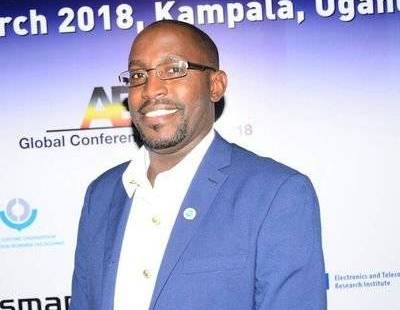 He acknowledged that if the Bill is passed into law, they expect some shocks in the business community in the short run depicted by reduced imports of such vehicles but such will normalize in the near future.
"Please also note that, the ban does not affect goods vehicles since we don't wish to increase the cost of transportation of merchandise and consequently the cost of doing business," he said.
He added: "It is my sincere belief that beyond the challenges to do with an under-developed public transport system making a vehicle (regardless of the age) more of a necessity than a luxury, and the low income levels to support purchase of newer vehicles, you and me would love to live longer or at least secure cleaner air for the next generations. Therefore the short term revenue shocks and economic shocks will be outweighed by long-term sustainable benefits. The Ban is also in line with the Paris Climate Change Agreement, and the SDGs to which Uganda is a signatory."
It is important to note that the ban will not apply to road tractors for semitrailers, motor vehicles for the transport of goods with a gross vehicle weight of at least six tones,  special purpose motor vehicles including; breakdown lorries, crane lorries, fire fighting vehicles, concrete mixer lorries, road sweeper lorries, spraying lorries, mobile workshops, forklifts, mobile drilling rigs, mobile radiological units, works trucks, tanks and other armoured fighting vehicles, cesspool emptiers, water bowser, bullion spreaders, bitumen spreaders, bucket trucks, aircraft refuellers, spraying trucks, workshop vans and mobile banks.
Further, the ban will not apply to agricultural or forestry tractors; earth moving motor vehicles, tamping machines and road rollers.
The ban will also exclude "motor vehicles which are in transit before the commencement of this Act and which arrive in Uganda by 30th September, 2018."
Clause 14B of the Bill prepared by Eng. Monica Azuba Ntege, the Minister of Works and Transport  adds that a person who imports a motor vehicle which is five years old or more from the date of manufacture shall pay an environmental levy on that vehicle.
"The environmental levy shall be collected by the Uganda Revenue Authority before clearance of the motor vehicle," the Bill says.