Uganda Clays Ltd (UCL) troubles are far from over. The company's net losses increased to Shs1.43bn in the first six months ended 30th June 2020 from Shs128m recorded over the same period in 2019.
UCL is one of the oldest building materials manufacturers in Uganda.
Listed on Uganda Securities Exchange, UCL has failed to consistently post profits for the last 10 years.
According to UCL's Financial statements (un-audited) released this week signed off by Jaqueline Kiwanuka, the Ag. Managing Director and Eng. Martin Kasekende, Chairman, Board of Directors, UCL says revenue decreased by 13% to Shs13.0 Billion for the period compared to Shs15 Billion in the same period in 2019, notably due to business disruptions impacted by the COVID-19 pandemic.
It adds that the cost of sales increased by 2% to Shs10.8 Billion for the period from Shs10.6 Billion for the same period in 2019 mainly driven by a 10% increase in the kiln firing costs.
"Operating loss for the period increased to Shs2 Billion from a loss of Shs182 Million in the same period in 2019," UCL says in a statement.
However, the operating costs reduced by 6% to Shs4.5 Billion from Shs4.8 Billion in June 2019 mainly as a result of cost management initiatives rolled out by management during the period.
Additionally, total assets declined by 7% to Shs62.9 Billion from Shs70.3 Billion in June 2019, mainly attributable to depreciation of machinery. The results also show that shareholder equity reduced by 12% to Shs31 Billion from Shs35 Billion in June 2019.
"Cash generated for the period from operating activities was Shs4.5 Billion compared to Shs4.9 Billion over the same period in 2019 and mainly driven by a decline in sales," the company's statement reads.
It adds that despite the tough times, UCL's business continues to show resilience but not immune to the impact of the pandemic on the operating environment in the country.
"Our focus has been on employee safety, continued engagement with stakeholders and maintaining business continuity," the company says.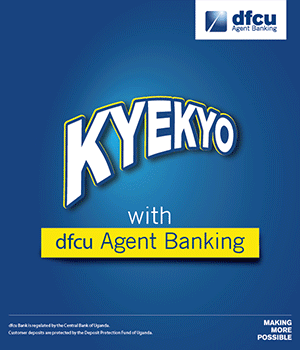 Outlook
"Due to the pandemic, the road ahead is presented with uncertainty on the business and the economy. We are however committed to building a sustainable business. Our primary focus is to ensure continued safety of staff, seek avenues to boost business growth and continue to implement cost management initiatives," the company says.