Kenyan police have used batons and tear gas to break up a protest near the election commission headquarters in Nairobi.
Protesters have been demanding the sacking and prosecution of senior officials there following the annulled presidential election last month, arguing that the officials favoured President Uhuru Kenyatta.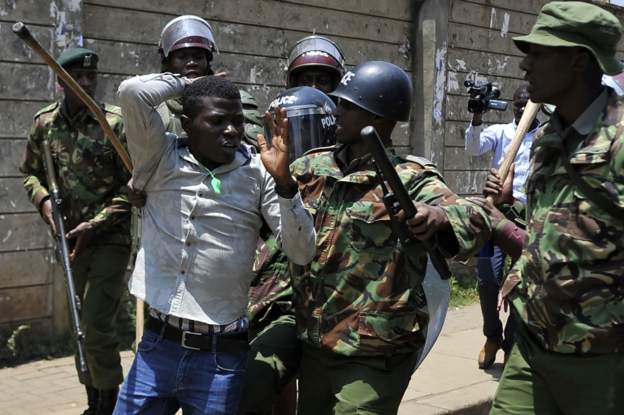 Opposition leader Raila Odinga has accused the commission, the IEBC, of being a puppet of Mr Kenyatta's governing Jubilee party and said he won't be a candidate in the re-run election unless officials are taken to court.
The IEBC chief, Ezra Chiloba, has rejected calls to resign and said he's committed to carrying out his responsibilities.
On Tuesday, several hundred Odinga supporters gathered outside the commission's offices waving placards and chanting, "Chiloba out."
BBC