Award winning song writer, Sylver Kyagulanyi was on Wednesday enrolled at the High Court in Kampala as an advocate.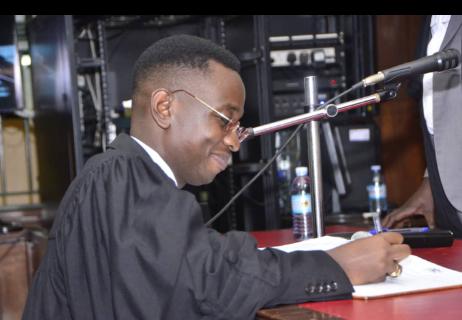 Kyagulanyi who has a number of hit songs under his name, graduated last year from the Law Development Centre (LDC).
Before completing his course at LDC, he had also excelled while completing his law degree.
An advocate differs from a lawyer, but both are lawyers. An Advocate is an enrolled lawyer to the bar and can address court whereas a lawyer cannot address the court as he is not enrolled. Only Advocates have a right of audience before the court.
The LDC is the only institution in Uganda that is approved to offer the Bar course and confirm one as an advocate. The duration of the Bar Course is nine (9) months.