The local currency was flat at close of week having eked out some previous gains as market players retreated in preparation of mid month tax payments. Trading remained in a narrow band of 3675/3685.
In the fixed income market, it was a silent week in the absence of a primary offer. Markets continued to pay a great deal of attention on fiscal concerns that remain elevated amid a bleak economic outlook.
In the regional markets, the Kenya shilling was slightly firmer, underpinned by the expectation that the Central Bank will sell dollars to deal with any emerging pressures on the currency after the dual rates challenge was resolved. The Central Bank and the markets players agreed to trade using the official Central Bank rate. Trading held in the range of 110.70/90.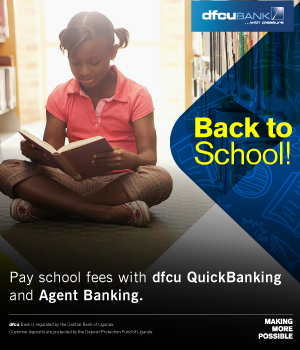 In the global markets, the dollar languished in multiyear troughs against other major currencies, while sterling snapped a five week winning streak after British and European leaders were seen far apart on post Brexit trade deal. In other markets, the brighter global mood supported riskier emerging market currencies riding on US stimulus hopes and positive COVID vaccines update.
"Outlook for the home unit, indicate stability as corporates stay out of the market, in a generally quiet week as end of year winding down takes effect. BOU will also be announcing the policy rate whereby it is generally expected that will keep the rate unchanged as the economic outlook remains grim largely due to disruptions caused by COVID pandemic," says Stephen Kaboyo, an analyst and Managing Director at Alpha Capital Partners.