Uganda's President Yoweri Museveni is in Togo to attend the Africa – France summit.
Museveni arrived in the west African nation on Saturday morning and was received by the country's President Faure Gnassingbe at the Gnassingbe Eyadema International Airport in Lome.
Faure was accompanied by a host of officials in the Togolese government. However, one face that caught the attention of many especially in Uganda is the East African country's ex-premier, John Patrick Amama Mbabazi.
Amama contested against Museveni in the 2016 elections and lost to his ex boss with whom they had broken ranks over the former's presidential ambitions.
Their meeting in Togo follows another a fortnight ago in which Amama traveled to Museveni's Kisozi ranch to meet the Ugandan leader.
However, sources say the two are not meeting to seal any political deals that could see the return of Amama in government. But, contrary to public speculation that a comeback could be brewing for Amama, they are meeting under the auspices of the Brazzaville Foundation.
The summit has been called to discuss the menace of Drug Trafficking and Counterfeit Medicines.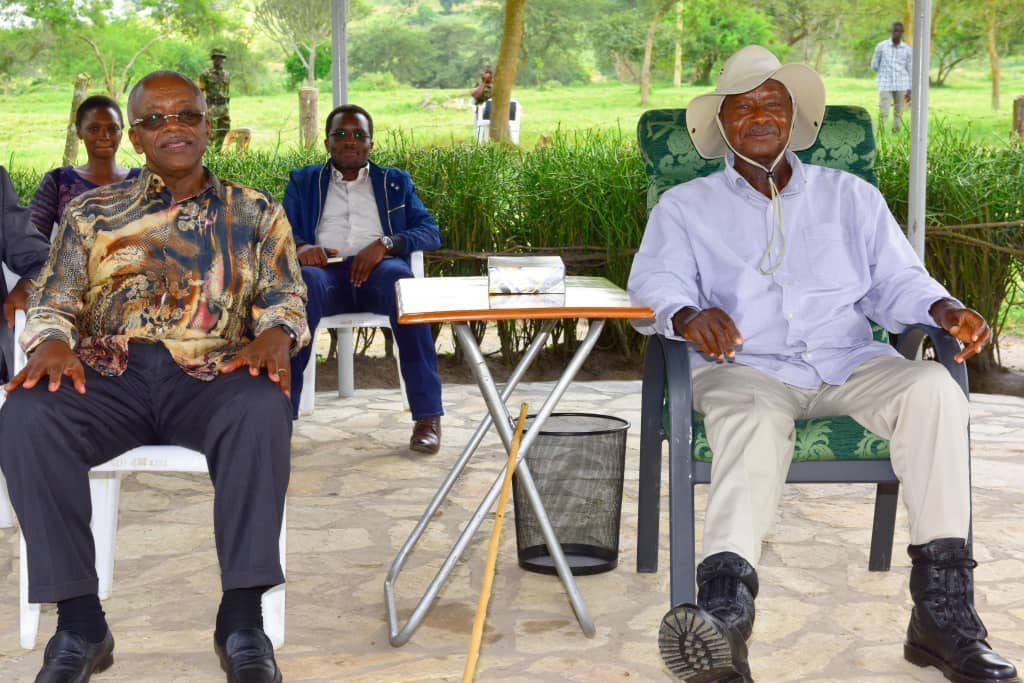 The summit is a brainchild of the Brazzavile Foundation, whose patron is Prince Michael of Kent. Mr Mbabazi sits on the foundation's advisory board.
The Foundation is an independent, non-profit organisation, registered as a charity in the UK.
It is governed by an experienced Board of Trustees, supported by an international Advisory Board made up of highly distinguished individuals who assists its work and give guidance to the Foundation.
The Foundation focuses on African issues but its scope, like its Board of Advisers, is international.
It develops initiatives to address key economic and environmental problems.
The Foundation also seeks to facilitate dialogue and achieve a better understanding between conflicting parties wherever informal diplomacy, bridge-building and discreet, pragmatic engagement offer an alternative way forward. The Foundation acts on its own initiative, at the request of the parties to a conflict, or at the invitation of national, regional or multilateral organisations.