Kadaga receiving the petition from Rural Broadcasters Association
Rural based media houses have decried losses they make as a result of extended free airtime to government.
Under their umbrella body, the Rural Broadcasters Association, the media houses today petitioned the Speaker of Parliament, Rebecca Kadaga demanding that ministries and other government agencies start having budgets for media airtime than always pressing media owners for offers which is impacting harshly on their daily operations.
The chairperson of the Association, Julius Tumusiime explained that this free airtime is sometimes abused by government officials like RDCs and thus e other officials never show up to utilize it which affects the running of media business.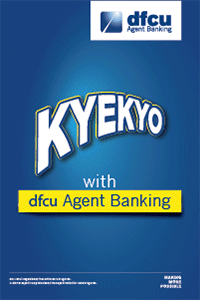 This has seen journalists and other staff working for rural based radio stations get poor remunerations.
It is worth noting that as part of the licensing condition given by Uganda Communications Commission (UCC), the media houses are supposed to give one hour for free in a week to government to reach out to the public.
However, the Association wants this condition scrapped and make ministries and agencies pay for any airtime they wish to use and that the media houses be left only to air for free big national events and president's speeches.
Tumusiime also expressed worry about the harassment the media is going to face in this election period especially from RDCs who keep antagonizing works of different media houses when they stop opposition politicians from appearing on paid-up shows.
Responding their petition, Kadaga said the pleas of the Rural Broadcasters Association will be sent to both the presidential and ICT parliament committees for further discussions.