Agribusiness is increasingly becoming lucrative in Uganda. And a number of unemployed Ugandans are embracing agribusiness for income generation, while the employed ones are into  farming to supplement their earnings.
For updates and latest info about COVID-19 situation in Uganda, visit https://bit.ly/2WKANNF
It is important to note that 69.4% of Uganda's population is still practicing subsistence farming, according to the 2014 National Population and Housing Census Report released in early 2016.
This means that these people must be brought into the money economy through modernizing and commercializing agriculture if Uganda is to achieve a middle income status.
In this article, Godfrey Kigoye, an agronomist and trainer at Katende Harambe Rural and Urban Training Centre, takes us through the 10 lucrative crops that will leave you elevated to the millionaires' club in 2017.
In no particular order, we bring you a list of 10 crops and how they can turnaround your life's story. These crops have ready market in Kampala, upcountry towns and outside the country. In Kampala, markets such as St. Balikuddembe  (Owino), Nakasero, Kalerwe, Kasubi, Nakawa, Wandegeya, Kibuye, Nateete and Kireka among others are of great importance for farmers of the crops in this article.  Read on!
Passion Fruits
Kigoye says an acre of passion fruits (local purple) will require an investment capital of about Shs4.9m. This cost will cover seedlings, manure/fertilizers (compost manure, cow dung, CAN and NPK), labour and pests and diseases management.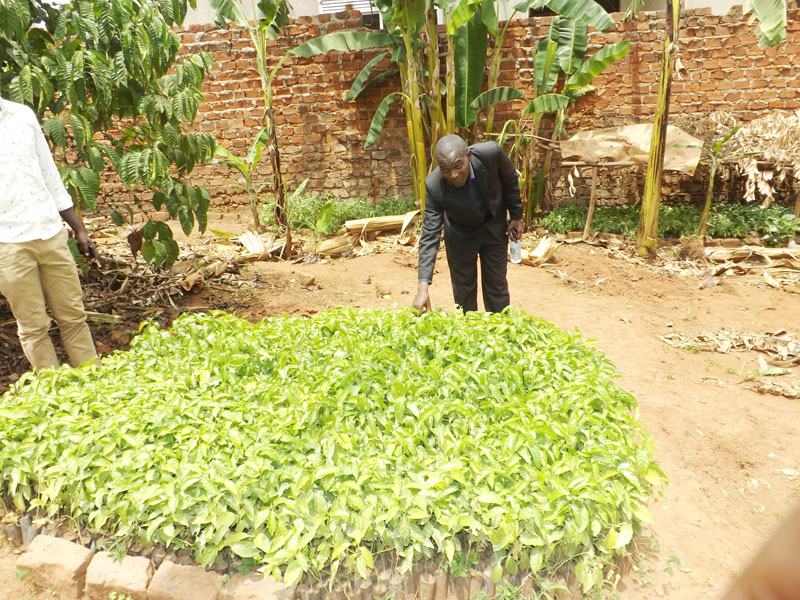 If you don't have a water source, you may need to construct a water tank to harvest run off water. A tank with capacity to accommodate 50,000 litres of water will cost you a minimum of Shs1.5m.
An acre will accommodate 750 seedlings or less depending on the fertility of your soil and consequently spacing. He explains that local purple variety starts flowering as early as three months and peaks at seven months.
He says a farmer can harvest the fruits for one and half years (72 weeks). He observes that under good agronomic practices, a farmer can harvest a minimum of two bags per week.
This means a farmer can harvest 144 bags in 72 weeks or more. At an average farm gate price of Shs150, 000 per bag, a farmer will bank a gross profit of over Shs21m.
It is important to note that prices can go as high as Shs400, 000 per bag. If the 144 bags are sold at Shs200, 000 per bag, a framer will earn Shs28.8m. What a return on investment!
Matooke/Bananas
Matooke is one of the staple foods for many Ugandans, and its high prices have made some people resort to other foods! But this presents an opportunity to money savvy people to make extra cash.
Unlike passion fruits, Kigoye says, matooke growing isn't labour intensive and while it will require an investment capital of between Shs3.9m-Shs5m, it is worth it.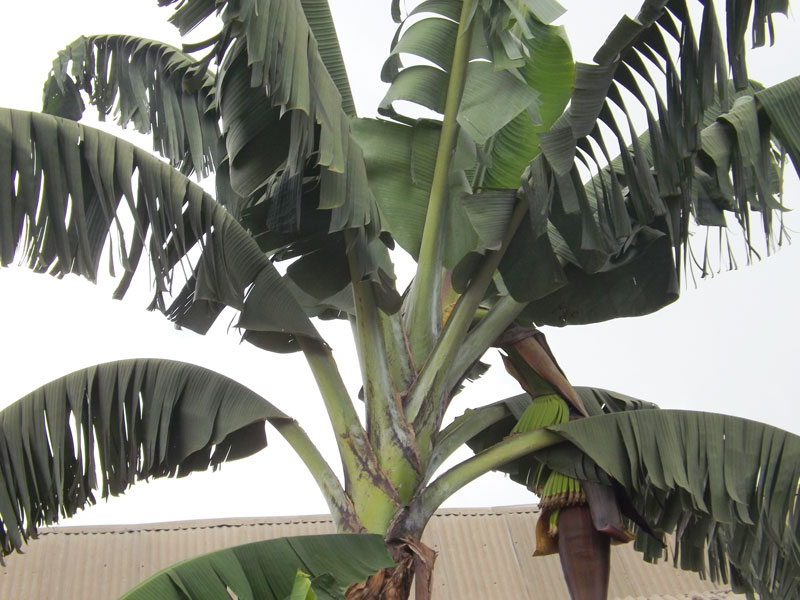 Kigoye says matooke growing requires digging huge pits (4ft*4ft width and 2ft depth) and filling them with a mixture of top soil and compost manure.
He says a pit should shallow a wheelbarrow of compost manure, adding that good suckers cost between Shs15, 000-Shs3, 000 (for tissue cultured bananas).
Good varieties include Mpologoma, Kisansa, Kibuzi, Mbwazirume, Nsakala and Muvubo. He says mulching to conserve water is a must.
One can use dead grass to mulch or apply live mulch using cover crops/herbs like lablab and 'mukuna'. He also advises digging contours between rows to control soil erosion.
He adds that when matooke is still young, you can intercrop crops like beans. If they are to be mixed with coffee, spacing is 15ft*15ft.
He says in the first year, one will harvest 450 bunches and going by an average price of Shs20,000 per bunch, a farmer will earn Shs9m.
The following years, one can harvest two bunches, meaning that a farmer will be able to harvest 900 bunches in an acre.
This will translate into Shs18m. Under good management, he says many varieties of matooke can last 10 years or so. He says one must prune his plantation and leave only two suckers excluding one that is carrying!
He advises farmers to apply manure every start of the season for better results.  Matooke farming is surely one of the crops that can change your fortune.
Tomatoes
Tomatoes is one of the crops that can make you quick cash, but also one that can make you dread farming for you can make terrible losses if not calculative.
But fear not for many have become millionaires by growing tomatoes, a key ingredient in preparing a good meal. What you need is a good variety and plant at the right time. According to Kigoye, seeds of a good variety that can be enough for an acre will cost you Shs700, 000.
He however says one can cut on costs by getting seeds from tomatoes of a good variety from a trusted farmer or source.
He advises planting at the end of April or in November to avoid bumper harvest when the market is overcrowded. This means you will need to do some irrigation.
Apart from manure, you will also need to apply NPK and manage pests and diseases using the recommended pesticides and fungicides.
You can start harvesting at 90 days and the process goes on for three months. Up to maturity, it requires an investment of Shs3.9m-Shs4.5m. A farmer can harvest a minimum of 120 boxes and going by Shs200, 000 per box, a farmer will earn a gross of Shs24m. Good return on investment! Isn't it?
Green Pepper, Sweet Pepper, Entula (Bitter tomatoes) and Egg Plants
The seeds for the above crops that can cover an acre will cost a minimum of Shs100, 000. All you need is to get the right variety, do a nursery bed (pot) and transplant into a well prepared field.
This means a field that is well fertilized with manure. These crops that can grow in open field and green house can make you incredible money when grown during off season (given the fact that a few people in Uganda carryout irrigation).
This means planting in April or November is ideal.  After planting, one should manage pests and diseases well. Under best agronomic practices, Kigoye says a farmer can harvest 3-4 bags per week.
The harvest can go on up to two months. Today, a bag of green pepper goes for Shs150, 000 at farm gate price but during bumper harvest, it can go for as low as Shs20, 000!
Sweet pepper is bought in kilograms and a kilo goes for Shs10, 000 going by the current market prices. If one harvests an average of 100 bags of green pepper, they will earn a gross of Shs15m in three months. Kigoye says investment capital for the above crops is estimated at a maximum of Shs2m for an acre.
Maize
Many farmers have been disappointed with maize, thanks to ignorance! Fact is you can get money from maize farming.
All you need is a good variety, proper spacing and pests and diseases control. Kigoye says an acre of maize requires about 10 bags of manure.
The price of manure varies according to locality, but the average is Shs5000. He says when maize is at knee height, a farmer should apply a pesticide to kill the maize stock borer and every two weeks apply a foliar fertilizer.
This helps the plant develop a coating that prevents sunshine from damaging the crops. When about to flower, Kigoye says, a farmer should apply a foliar fertilizer that helps maize cobs grow big and strong.
With an investment of about Shs1.5m or less, a farmer can harvest between 3-3.5 tonnes in four months. Going by the current prices, a farmer can earn an average of over Shs3m.
It is important to note that, the more the acreage, the less the investment and the higher the return on investment.
Cabbages
This is another vegetable crop that can mint you clean cash when grown during the off season. An acre can accommodate between 19,000 and 40,000 cabbages depending on the variety grown and consequently spacing.
Going by the average farm gate price of Shs700, a farmer can earn between Shs21m and Shs10.5m assuming he harvests 30,000 and 15,000 sizeable cabbages respectively.
According to Kigoye, an acre requires an investment of about Shs2m. For a farmer to get the best results, he must apply best agronomic practices.
He discourages farmers from growing cabbages during the two main rainy seasons in Uganda because bumper harvest results into lower prices.
Pumpkins
Pumpkin farming isn't labour and capital intensive. With an investment capital of about Shs1m, a farmer can earn over Shs6.7m.
This is because an acre will accommodate 450 pumpkin plants since spacing is 10ft*10ft (3 metres) apart.   Considering the fact that one pumpkin plant can produce a minimum of 10 pumpkins, 450 plants will give you 4,500 pumpkins and if each is sold at the current farm gate price of Shs1,500, you will earn Shs6.75m in a space of about seven months.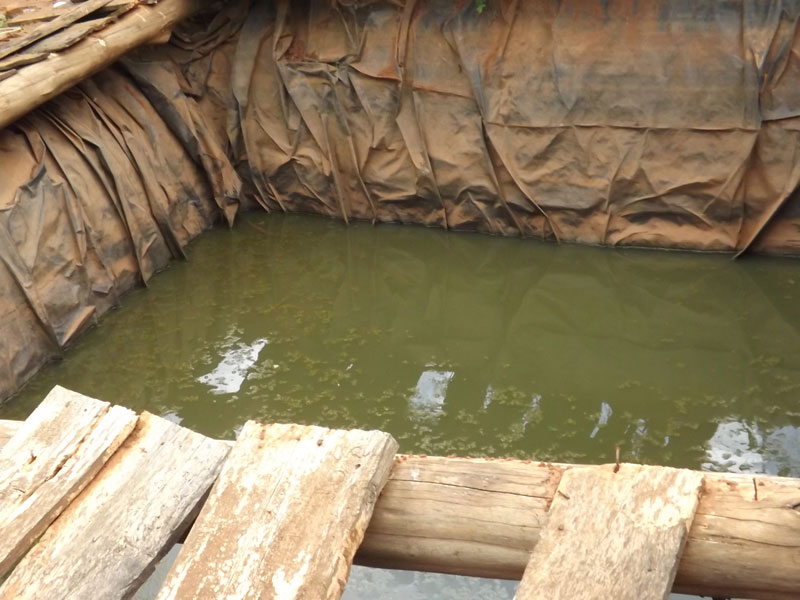 All you need to get best results is apply manure before planting, apply a foliar fertilizer and manage pests and diseases well. It is important to note that a pumpkin can go up to Shs2, 000.
To inquire or comment on this story call: +256 775170346 or email: [email protected]