The 8th edition of the Commercial Bank of Africa (CBA) Vintage Auto Class was successfully held over the weekend, with 27 awards and certificates handed over to the best participants in a pool of 77 registered for the show.
Held at Sheraton hotel, Kampala on Saturday, the show attracted numerous old model cars lovers from all over Uganda and beyond.
Rajiv Ruparelia's Rolls Royce 1974 Model won the second position.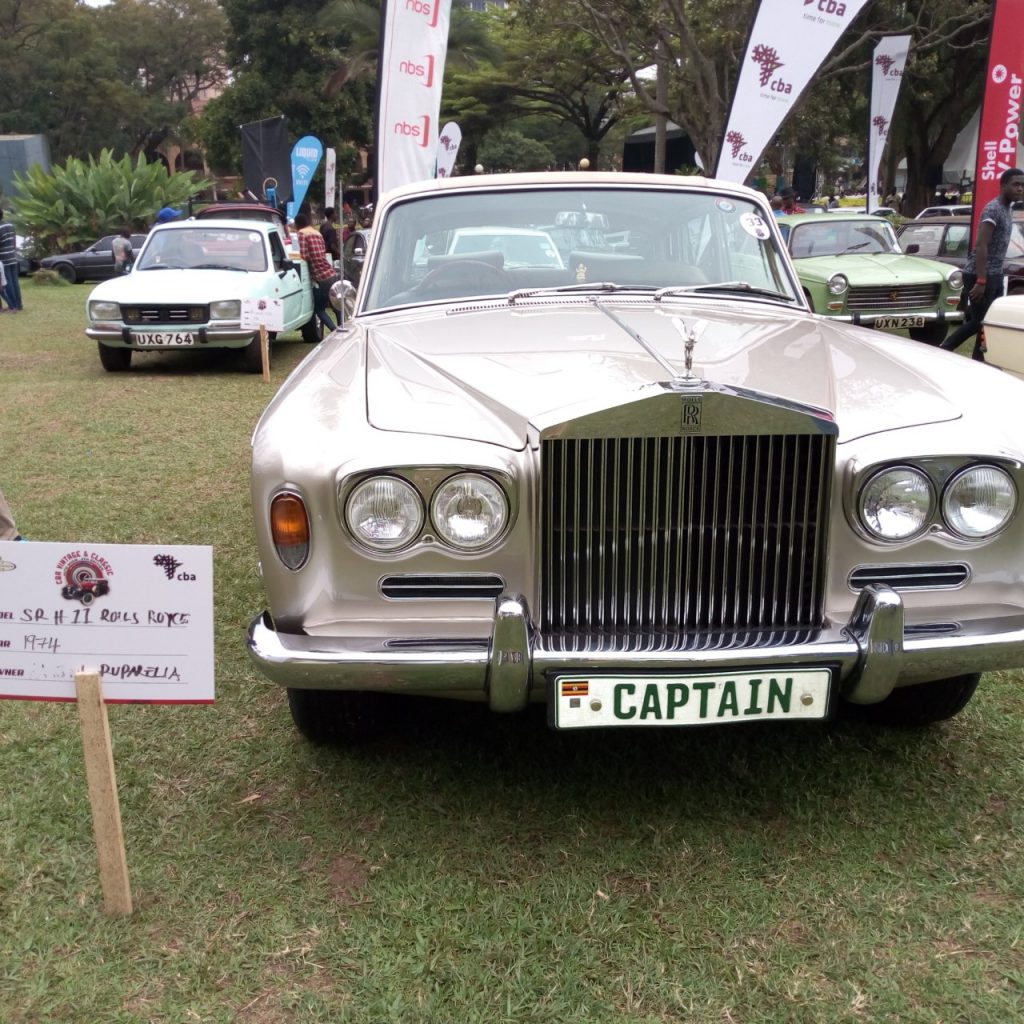 The winners of the 1st and 2nd got a trip to travel to Guangzhou in China business class courtesy of RwandAir and will also represent Uganda in the Concours de l'egance vintage auto car show come September 2019 in Nairobi, Kenya. The top three shared bounty sum of Shs3M, Shs2M and Shs1M respectively from Commercial Bank of Africa.
The Chairman of the Vintage Classic auto show, Dr. John Baptist Niwagaba, urged people to keep collectables as a measure of preserving the history for the future generation.
"We have done it again! It has been one year of planning, and with the theme "love for machines". We did a snail trail and put Kampala on a standstill. Am very grateful for the partners that have stood us eight years running down the road," Niwagaba said.
Anthony Ndegwa, MD CBA Bank, applauded car and bike owners for their tireless work and bringing stiff competition and putting the show to world map, adding that CBA is privileged to partner with the show again.
"We are privileged to be the title sponsors for five years in a row now and intend to continue with this partnership for the next 3 years and more. We are a technology-based finance solution and proud to be part of Uganda's history since 1962," he said
Categories and Award winners include:
Touring cars and Station wagons from 4,000c and above ( Rolls Royce 1974 Model, Rajiv Ruparelia)
Best Upcountry car (MrLesly Carville, 1971 Kombi)
Vintage Classic Motorcycle. (Mr.WilliamBlick)
Vintage Garage. (Wano Engineering)
Locally restored car(1971 VW, Adam Mayanja)
The car owner with the most cars. (Dr. Edward Kayondo)
Touring cars and station wagons from 1,701cc – 2,000cc( 1971 VW Kombi – Lesly Carville)
Touring cars and Station wagons from 2001cc – 4,000cc (Mr Patrick Muhirwe)
The vintage mechanic of the year (Raji Sakaria)
Vintage pick-up of the year (1971 VW Kombi, Adams Mayanja)
Touring car & station wagons from 1,301cc – 1,700cc (1971 VW Kombi, Adam Mayanja)
Car with the most intriguing history (Mr. William Blick)
Vintage van/minibus of the year 1968 VW Kombi, Steven Waruyi)
Best international entry (Steven Waruyi)
Classic Rally cars (Made in 1989, or earlier -1967 Model, Collins Isingoma)
Collectable of the year ( Emmanuel Ssemwanga)
Veteran, vintage and post vintage cars made up to December 31st 1940(1937, Hosley, KalvinKaggwa)
Most appealing car. (Hajji KakoozaWasiri)
"Burst-a-piston" Award. (1968 VW Kombi – Steven Waruyi)
Touring cars and Station wagons 1,300cc and below. (1970 Peugeot Joseph Igala)
3rd Position (1968, Mercedes – Rajiv Ruparelia and 1M)
2nd  position (1974, Rolls Royce Rajiv Ruparelia)
1st Position( 1937 Hosley, KalvinKaggwa)
By Drake Nyamugabwa