Minister Vincent Bamulangaki Ssempijja
According to the climate outlook forum that Saturday on 26th August 2020, the weather for October to December 2020 is predicted to be drier than normal in the East African region.
The revelation was made Vincent Bamulangaki Ssempijja, the Minister of Agriculture Animal Industry and Fisheries while addressing the press at Uganda Media Centre today.
Ssempijja urged farmers to immediately prepare their gardens and start planting because the rains for August-October 2020 are expected to be short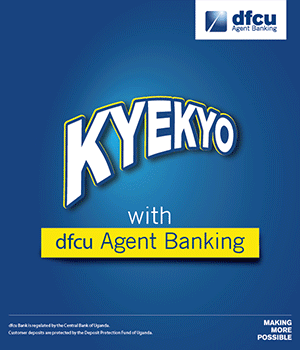 "I call upon extension workers, and leaders at various levels to disseminate this message extensively. In light of the changing weather conditions, several advisory messages will be disseminated from time to time," the Minister said, adding: "The purpose of this message therefore, is to remind and encourage our farmers to intensify agricultural activities in this second season of the year 2020."
He said planting of crops such as Cereals (Maize, Upland Rice, Sorghum, Millet), Pulses (beans, ground nuts, soya beans, peas), Cassava, Potatoes, Vegetables (tomatoes, cabbages, onions, egg plants, pepper, amaranth) should have started at the onset of rains in August.
"For those farmers that did not plant at the onset of August rains, you are advised to finalise land preparation, acquire the right inputs (seeds, fertilisers, herbicides, pesticides) from the nearby recommended stockists and plant immediately," he said.
The Minister also advised farmers to plant fast maturing and drought tolerant crop varieties.
He added that farmers who enrolled in the Agricultural Cluster Development Project (ACDP) e-voucher purchase system should quickly pay for their contribution to facilitate access to their agricultural inputs so as to avoid late planting and crop loss.