Nxt radio, one of the brands under Next Media Services today marked its first anniversary since it went on air.
Kin Kariisa, the Chief Executive Officer, Next Media Services says it is important to celebrate milestones "to acknowledge where we are coming from and the journey ahead."
"When we launched @nxtradioug last year, I said this audiovisual station, 1st of its kind in Uganda, would cause a major shift in the radio industry landscape. Now rated Uganda's fastest growing English radio station, I am so proud of this team. Happy 1st anniversary," Kariisa tweeted.
Kariisa has seen Next media Services Group grow in leaps and bounds, with NBS Television, Sanyuka TV and Salaam Television all booming.
Nxt radio was started to avail the masses with fast pace news, non-stop music, relationship, and celebrity gossip.
Nxt radio's programs are distinctive with experienced presenters.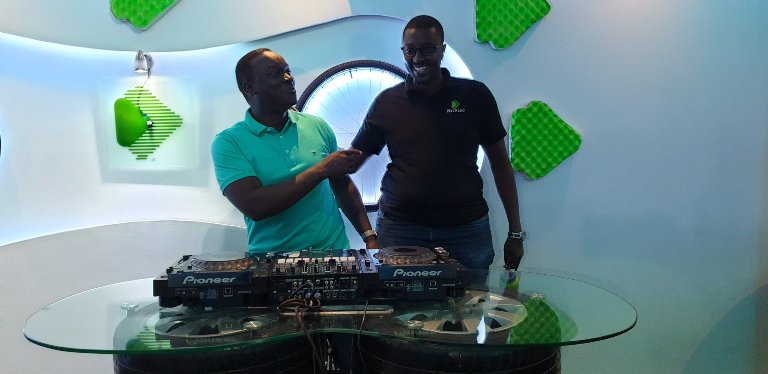 "We're here to create positive vibes through music, every day that a presenter comes to work, they're solely on the radio to create positive change through music," Kariisa said in an earlier interview.
NXT Radio is the first ever Audio Visual/ digital radio station in Uganda meaning you can decide to listen or watch it live as you please provided you have the means to. It broadcasts over the former Jazz FM frequency 106.1FM for those picking up the signal over an analog receiver after it bought out the latter. Others can pick it up online so long as they have a stable internet connection for what it truly stands for, that being audio and visuals.