The platform will benefit SMEs
As businesses in Uganda grapple with high advertising costs in a bid to promote the brand, generate sales and also remain relevant to the intended audience, Digital Adverts Ltd has unveiled a new product dubbed "The Digital Mall" which will be an open market place for the buyers and sellers.
The company is one of the fastest growing fintech companies in Uganda and Kenya that aims at enhancing financial inclusion through making goods and services available and affordable to the people.
"Digital Mall" is a free Application which will enable local, small and medium brands as well as larger or more established entities to establish their online presence without the complexity and overhead costs associated with building their own platform from the ground up.
While at the launch, Martin Musinguzi, the CEO Digital Adverts Limited said that, "Digital Adverts Ltd having invested a great deal of capital, expertise, and the assurance of a superior customer experience, we enable you to launch your very own online storefront (shop) within a few minutes. The Digital Mall currently supports a growing number of Ugandan established and locally run entities, adapting their unique sales objectives in a totally customizable approach that specifically targets the right customer at the right time with the right products, services, and solutions."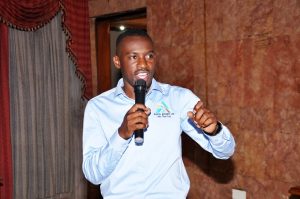 At the same event, the Country Director Hajjat Leilah Noor Waliggo noted that she is so much excited about this product because it will enable people to sell their products and services to the people at a free cost which will in turn develop their business. "Digital Mall will help buyers and sellers to access goods and services online in a seamless and convenient way since everything can be uploaded or bought online at anytime, anywhere."
She added that this is in line with the vision of the company which is to include and empower everyone financially.
It should be noted that the advertising industry has gone through so many changes, resulting in a great deal of evolution. Traditional brick-and-mortar retailers have been forced to embrace new technology in order to stay afloat as companies like Alibaba, Amazon, eBay, and Etsy became household names and now, The Digital Mall is moving in the same footsteps to become the next big thing because, we have created a virtual marketplace for goods and services that consumers and sellers can easily access.
Simon Ainomugisha , The Head of Marketing and PR at Digital Averts, said that "It is needless to remind that new technology continues to make it easier for people to do their online shopping. People can connect with businesses through smartphones and other devices and by downloading our Digital Adverts Limited App to make purchases and also sell. The introduction of free open marketing on our App through The Digital Mall, which reduces costs for consumers, will help to increase the popularity of the ecommerce industry in Uganda."
"We are so confident that with the introduction of this Digital Mall, businesses in Uganda and beyond, especially those with a narrow reach like small businesses will gain access to clients and establish a wider market presence by providing cheaper and more efficient distribution channels for their products or services which will in turn boost their sales and revenue," Zion Matimbo, the head of sales noted.