Professor Lawrence Mukibi, the proprietor of the famous St. Lawrence Schools passed away on Sunday.
However, since his death, a section of Ugandans have been discussing the ownership of his mega education empire, with some doubting whether the fallen professor was the rightful owner.
"One of his close family members told me before his death that Professor Mukiibi wasn't the rightful owner, but was just the face of powerful individuals in the country. Much as he is being praised as an education entrepreneur, he is not the sole owner of this empire," a source who prefers anonymity told us.
The source however, did not mention the "powerful individuals" and how they got into contact with Mukiibi. He was just a good business manager, the source emphasised.
Mukiibi breathed his last at Norvik Hospital in Kampala on Sunday after he suffered a cardiac arrest. He was 65.
Before his death, Mukiibi was said to be the proprietor of St Lawrence Schools and University. The eight schools include; The Crown city, Creamland and Horizon Campuses, London College and Paris Palais. Others are; The Lorencia Junior Academy, the Academy at Budo and Zabeeti Lawrence College.
Mukiibi revealed before his death that he had been inspired to set up the schools by Bernard Kakinda of Bernard College Kiswera.
It is said he teamed up with friends and together they started the then Kabaka's Lake Campus in 1993. In 1997, Mukiibi with his partners collected their savings and acquired land at Nabbingo on Masaka road to set up St Lawrence Citizens High School (Creamland Campus).
However, little is known about the partners fuelling the speculation that probably Mukiibi was not the emperor of this empire. Even before his death, the professor was cagey about the identity of his 'friends and partners' who helped him set up the schools.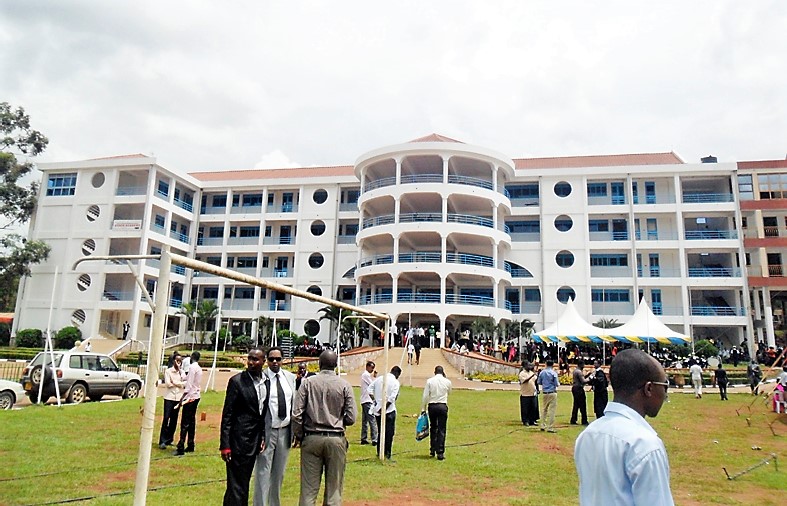 After Creamland Campus came Horizon Campus (In 1999) mainly for girls and later London College of St Lawrence and Paris Palais.
After the schools, Mukiibi realised it was time to establish a university and opened St. Lawrence University (SLAU) whose main campus is at Kabaka's lake, next to Rubaga Miracle Centre in 2007.
Before his death, Mukiibi was also a member of the committee in the President's Office that selected Ugandans for recognition at national events.