Mobile money transactions rose to Shs79.8Trn during the same time some businesses were struggling to stay afloat during lockdown, Bank of Uganda's Quarterly Financial Stability Review for June 2020 indicates.
The report indicates that June 2020 registered significant growth in mobile money transactions with the value of transactions growing by 19.3 percent to Shs79.8Trn of which Sh40.7Trn was in the second half to June 2020.
The report further highlighted that the escrow account balance increased by 51.8 percent from Sh632.7Bn in June 2019 to Sh960.2 billion in June 2020, with 18.0 percent increase in the quarter ending June 2020.
The Central Bank attributed the surge in mobile money transactions partly on measures by Bank of Uganda and other stakeholders that allowed for free mobile money transactions, free wallet-to-bank and bank-to-wallet transactions with mobile network operators, and no limits on frequency of transactions between March 2020 and June 2020.
The report also revealed that the use of electronic banking and digital payment products also picked up further in the year to June 2020 driven by actions taken by financial institutions to promote the usage of cashless transactions as a measure to reduce the risk of COVID-19 transmission.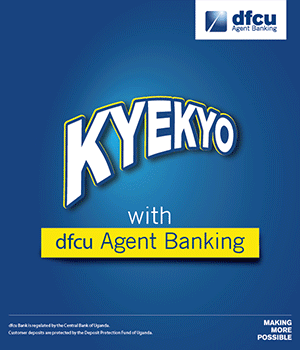 The value of credit card payments rose by 19.7 percent and the number and value of POS transactions rose by 27.5 percent and 14.5 percent respectively.
The value of mobile and internet banking transactions increased by 157.3 percent and 52.9 percent respectively. Active users on internet and mobile banking platforms grew notably by 36.7 percent and 46.9 percent respectively during the same period.