Uganda's Minister for ICT and National Guidance, Frank Tumwebaze on Thursday morning launched the Independent Online Journalists' Association Uganda (INDOJA-U) at Hotel Africana in the capital, Kampala.
While addressing the audience of mainly online journalists, traditional media, Chief Executive Officers and Public Relations Managers, Tumwebaze asked members of the fourth estate not to fall for schemes by politicians who use the media to revive their political relevance.
"Members of the press should not be used by politicians in their intrigue wars and infighting. You should rise above that level," Tumwebaze urged.
He also encouraged the association to ensure they feed their readers with quality and verified information.
"Today, there's nobody with a monopoly of gate keeping. There's nothing like an Exclusive story anymore. For you to be relevant, you must show the difference between general publishing and quality assured content on your platforms," Tumwebaze said.
The Minister promised to ensure that the PPDA Act is amended to include online media as a an advertising channel for government.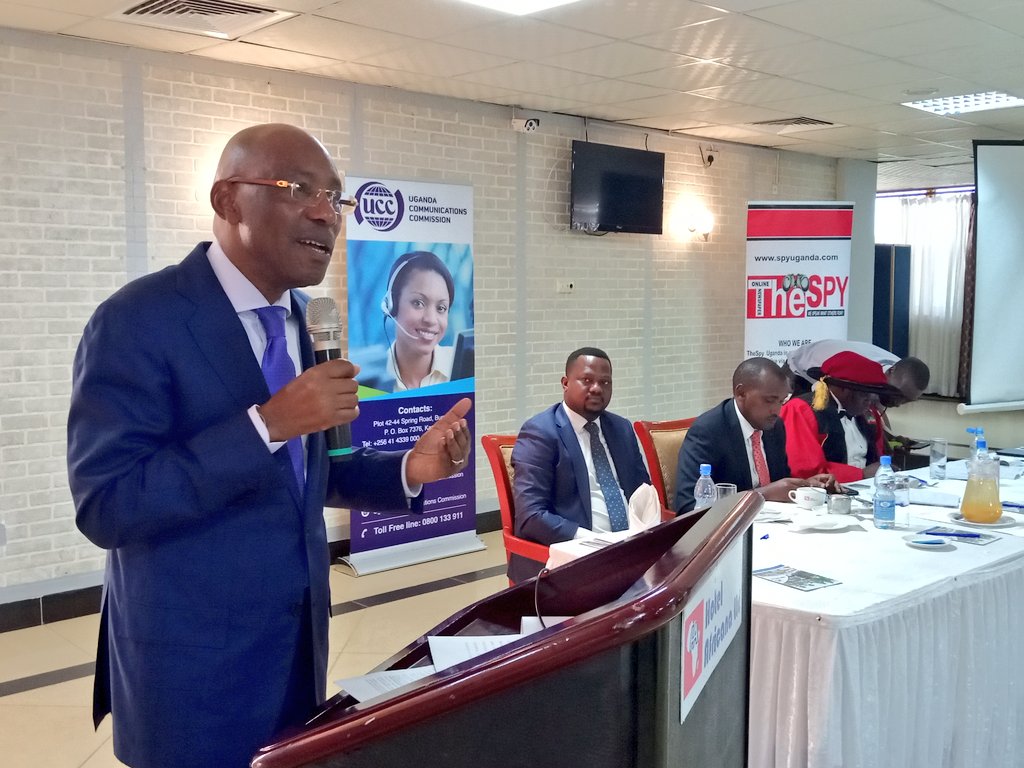 Uganda Communications Commission (UCC) Executive Director, Godfrey Mutabazi warned that the authority shall be keen to make sure compliance with laws is followed strictly.
"Digital transformation has come with emphasis on individual freedoms, however what's of concern to us is – this freedom should be exercised with regard of other people's freedoms. The media should be responsible without being forced by law," Mutabazi said.
He pledged to work with the formed association to professionalize online media in Uganda.
Andrew Irumba, INDOJA's first President explained why the association was formed.
He noted that  INDOJA-U is an all-inclusive body that brings together all online publishers in Uganda who aspire to run their websites professionally.
"Considering the fact that digital media has lately been largely unregulated resulting into what is largely known as fake news, half-baked stories or inaccurate reporting, we thought it important to form this association so that we can not only self-regulate ourselves, but also lead the way in professionalizing online media in Uganda," Irumba said
He added that INDOJA-U will ensure that media rights and freedoms of online and traditional media are   respected and upheld as enshrined in the laws of Uganda including the supreme one-the Constitution.
He urged government to seriously consider online media far as sharing the national advertising cake is concerned.
"Almost all government advertising budget is allocated to the traditional media yet the impact of digital media in the socio-economic development of Uganda can't be underestimated," he said.
Irumba also asked all other online publishers who are yet to join the association, to come on board "because we are stronger when we are united."
Business Focus, The Spy, SoftPower News, Spy Reports, Grapevine, The Investigator are some of the pioneer members of the association that was created in July this year.
Joe Kigozi, the Deputy CEO of Next Media represented Kin Karisa, the National Association of Broadcasters (NAB) chairman.
He said that online media is a necessary evil, noting that publishers should know that there are rules to the game.  He said NAB will ensure that online publishers up their game.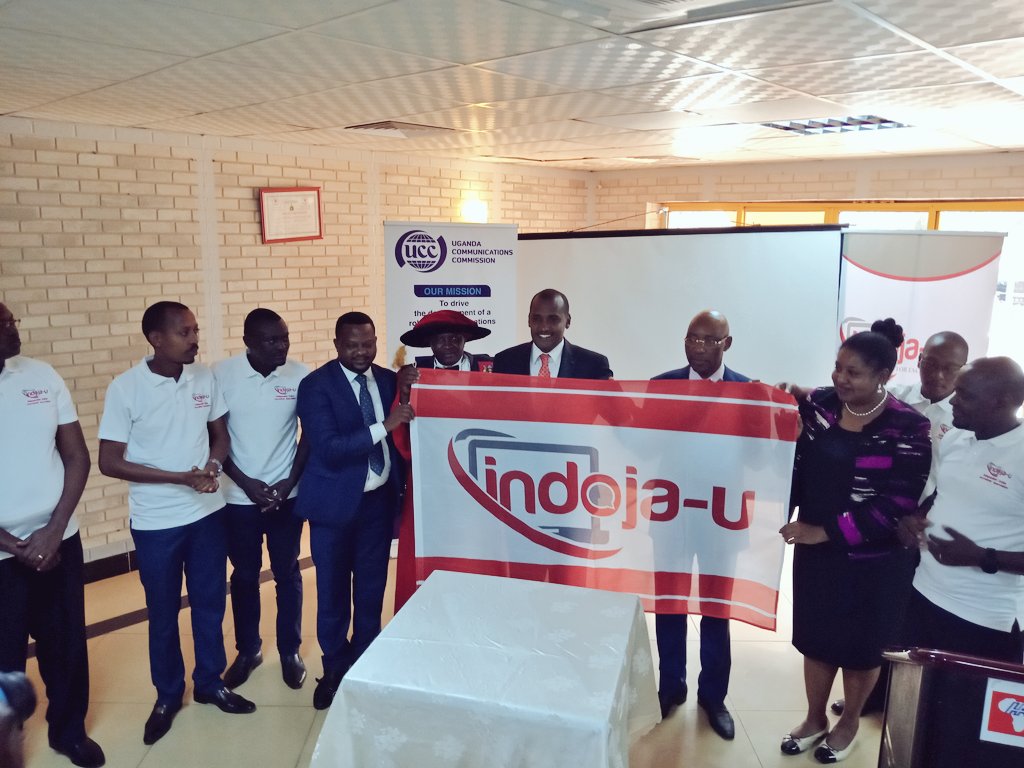 Minister Tumwebaze (C) is joined by UCC boss Mutabazi and INDOJA-U Executive to officially launch the online umbrella body