Minister Tumwebaze (R) touring leading macadamia farm in Mityana
The Minister of Agriculture, Animal Industry and Fisheries (MAAIF), Frank K. Tumwebaze has urged Ugandans with unutilized land to consider planting highly yielding and profitable macadamia.
This is after he, together with his predecessor, Vincent Bamulangaki Ssempijja Friday toured Mityana based Amafh farms, one of the largest (1 sq mile) macadamia farmers, processors and exporters in Uganda.
"He's doing good job. Macadamia is one of the high yielding crops that @MAAIF_Uganda has adopted & will soon launch a roll out plan," Minister Tumwebaze twitted.
He added: "The economics of the crop is exciting & because of the nutritional value associated with its products (nuts, oil etc), its global demand is rapidly growing with insufficient supply. If you have unutilized land & some savings, I encourage you to try macadamia."
When former Agriculture Minister Ssempijja visited the same farm last year, he said Government of Uganda was adding Macadamia on the list of priority crops.
He said a farmer can earn between Shs60-Shs70 million from an acre per year if properly managed.
"We are now looking for partners. We are making it a priority crop and we need farmers who can grow it on a large scale because the market is available worldwide," Ssempijja said.
However, an analysis of profitable agribusiness enterprises carried out by MAAIF show that one acre of macadamia requires up to 100 trees, which grow for about two -three years before they are ready for harvest.
"A farmer will spend a total of Ush.4 million per acre on production. With a yield of 75kgs per tree and cost of 5000 per kg, the revenue from harvest is about Ush.37.5 million. The tree continues to provide produce for up to 5 years," MAAIF says.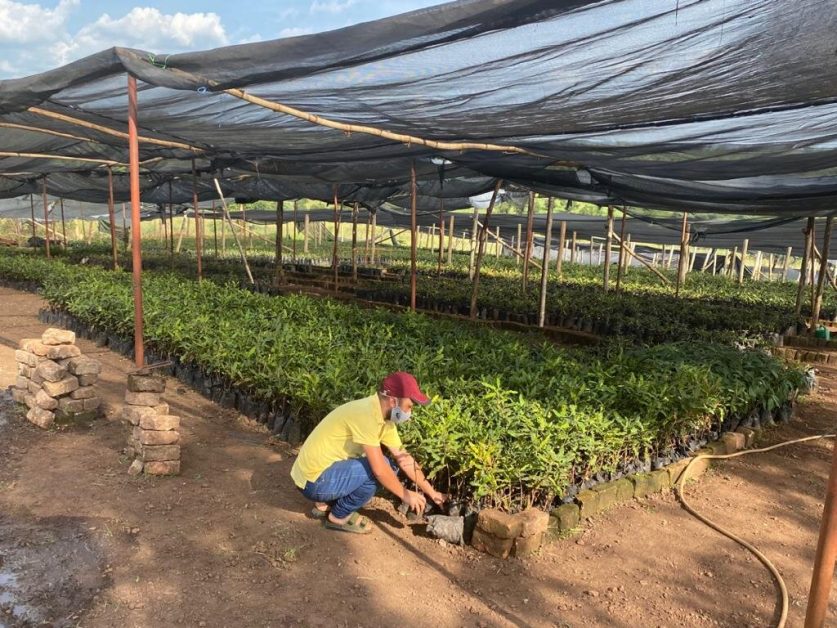 More About Macadamia
Macadamia are tree nuts that have a subtle, butter-like flavour and creamy texture. Originated from Australia, macadamia trees are now grown in various places around the world such as Brazil, Costa Rica, Hawaii, New Zealand, Kenya and now in Uganda.
Like most other nuts, Macadamia nuts are rich in nutrients and beneficial plant compounds. They're also linked to several health benefits including improved digestion, heart health, weight management, and blood sugar control.
In Australia, the crop is taken as gold for it has turned many into living a meaningful life. Globally, macadamia growth has increased by 50% in the past decade, accompanied by strong price growth.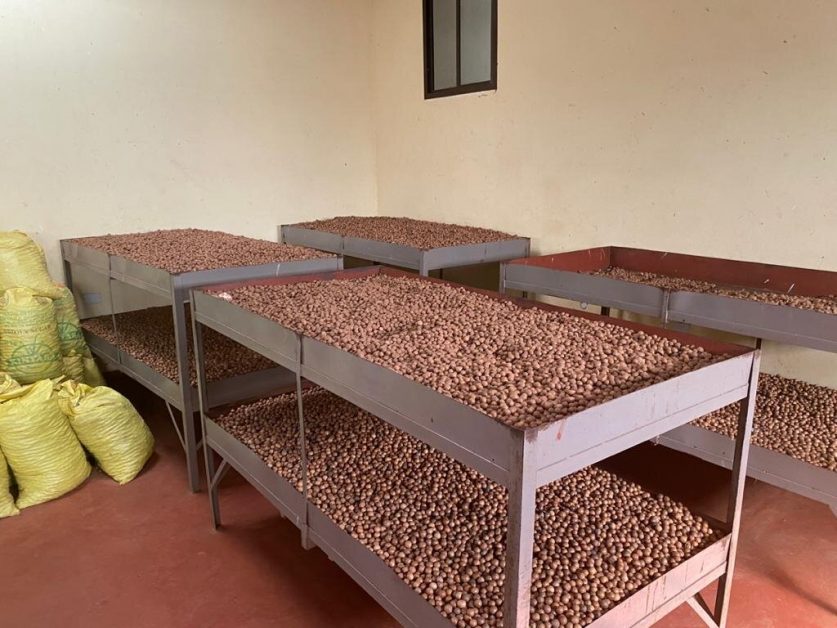 Growing Macadamia
When you are to plant just Macadamia with no other food crops, spacing is 7.5m by 7.5m and you will have 75 trees in an acre. However, some farmers go far as low as 6m by 6m and a farmer can have about 100 trees in an acre.
Macadamia has two seasons a year that is October to March and from June to August.
It takes about three years for a Macadamia tree to start giving fruits. It can be intercropped like coffee at early stages which can help you earn money from other crops while waiting for the three years to start harvesting.
For seedlings and further details, contact: 0775170346/0703828741/[email protected]/ @PearlFarmsUg/@TaddewoS