Uganda's Speaker of Parliament, Rebecca Kadaga has revealed how a top Minister attacked her in office, warning her to keep off army matters.
This incident happened last year at the height of the fight between the Executive and Parliament over the mistreatment of members of the fishing community by Uganda People's Defense Forces (UPDF).
She made the revelation during the ecumenical prayers held at Parliament today which are part of the 3rd Annual Parliament week.
The Parliament week is an annual event that was established by the Legislative body to give chance to members of the public to interact with their MPs and get acquainted with Parliament.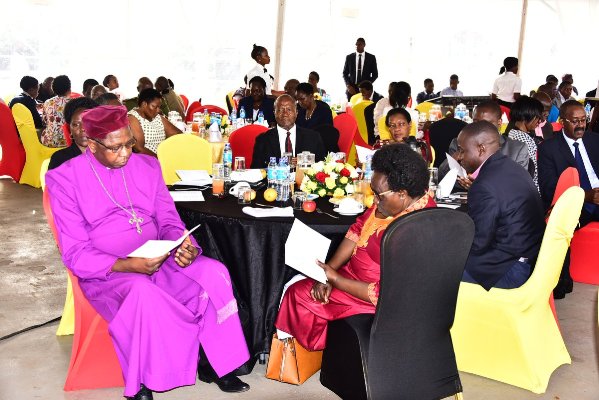 This year's theme is; "Championing accountability to improve service delivery."
Kadaga, who didn't name the Minister, said the minister threatened her for criticizing the conduct of the army on Lake Victoria.
"Last year, when I complained about the harassment of members at Lake Victoria by the UPDF, there is a Minister who came to my office telling me to stop talking about the army that we are spoiling their name. I told him you man, tell them to stop their atrocities that is when I will stop talking and I chased him out of my office," Kadaga said.
She added: "You can imagine someone coming threatening the Speaker not to talk. I want to say, for me, I will continue talking about corruption and atrocities."
Kadaga, who subscribes to the ruling party NRM party lashed out at some of the party members for seeking to protect the image of the party (NRM) and army at the expense of Ugandans.
"…there are people in this country who think that if you belong to a particular political party you shouldn't speak about corruption; that if you are a leader in this country, you shouldn't speak about corruption; that we are spoiling the name of the party, spoiling the name of the country," she said.