Middle East Consultants Ltd (MECL), Uganda's leading labour recruitment and exporting agency has revealed that it will soon start exporting Ugandans to China for lucrative jobs.
This was revealed by MECL Managing Director, Gordon Mugyenyi in an exclusive interview with Business Focus at the sidelines of the National Symposium and Expo on Externalization of Labour held at Hotel Africana on Wednesday.
The expo was held under the theme "Promoting Safe and Productive Labour Migration."
Mugyenyi said the company will begin by taking Ugandans to teach English the Chinese before exploring other opportunities.
"In two months or less, we shall begin taking Ugandans to China. The Chinese are eager to learn English and Ugandans who know English well will have an opportunity [to take up the jobs," Mugyenyi said.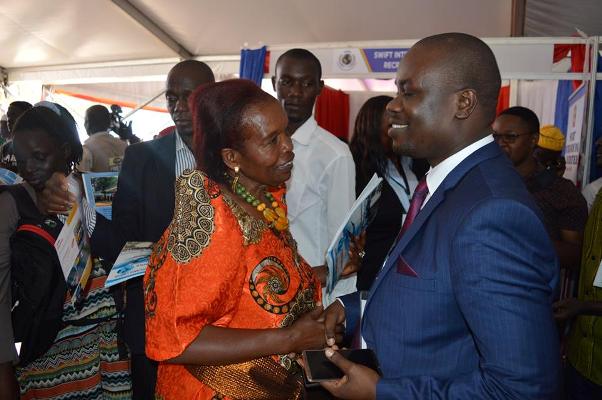 He revealed that on average, his company takes 4,000 Ugandans (mostly youth) monthly for jobs in United Arab Emirates (Dubai and Abu Dhabi), Qatar and Saudi Arabia.
Janat B. Mukwaya (in featured photo signing MECL's visitors' book), the Minister of Gender, Labour and Social Development asked labour recruiting and exporting agencies to handle "people's children with care".
"This is a young industry which we must nurture," the minister said, adding: "Avoid malicious competition in the sector; provide an admirable service."
She revealed that Uganda has already entered into bi-lateral agreements with the Kingdom of Saudi Arabia and Jordan.
She added that the government of Uganda is working hard to sign bi-lateral agreements with UAE and Qatar. Government doesn't also have bi-lateral agreements with Kuwait, Oman and Bahrain.
She asked Ugandans to go through only licensed companies currently standing at 105.
Uganda earns $35 million per month ($420 million per year) out of remittances of workers from Middle East.
This accounts for 40 per cent of the remittances coming from abroad.