Middle East Consultants Ltd (MECL), one of Uganda's leading labour recruitment and exporting agencies today flagged off about 100 youth to Abu Dhabi for Oil & Gas related jobs.
After the final preparation session that was attended by the relatives and friends of the candidates at MECL offices in Muyenga, the excited youth were rushed to Entebbe International Airport to catch up with Fly Emirates for the Abu Dhabi bound evening flight.
Speaking at the event, MECL Managing Director, Gordon Mugyenyi said
that over 350 youth got visas to work in a United Arab Emirates government
related oil firm and so far 100 have left the country.

"100 have left via Fly Emirates for a 2-year contract to work in a oil
and gas firm as normal helpers. We advise parents to speak to the
youth (to be behave well and be purposeful) before they go out for these jobs," Mugyenyi said.
He told the candidates and parents that two years are not enough for any person to start something developmental at home, advising them to renew their contracts after expiry.
He advised them to take the two years as a strategy for development and learning.
"Two years are for planning as you work to renew the contract. The other
2 years are for development. You can enjoy 'kyeyo' money with your
family after 6 to 8 years," he said.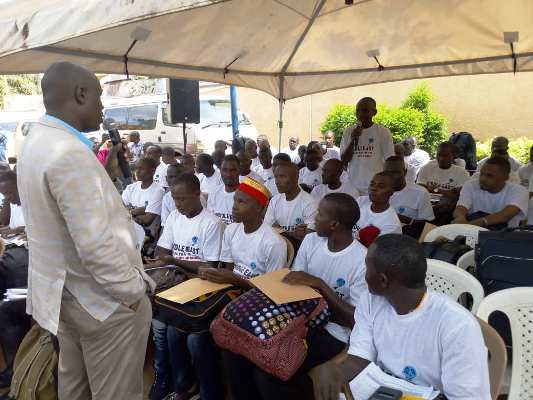 He added that the demand for Ugandans in the Middle East is too high
because of their work efficiency and the fluency in the English language.
This comes after the Minister of Gender, Labour and Social Development, Janat Mukwaya revealed that the Government of the United Arab Emirates (UAE) is need of 80,000 Ugandan workers to work in various fields.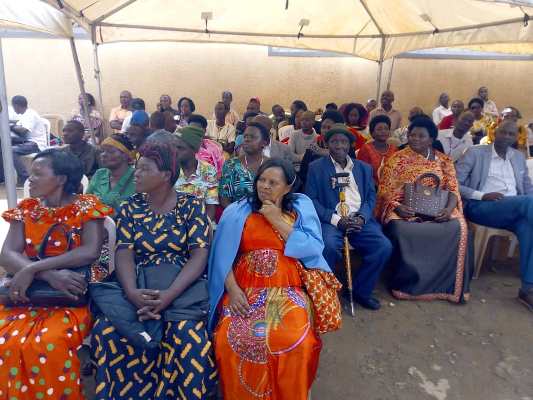 Mugyenyi challenged Parliament to consult Uganda Association of
External Recruitment Agencies (UERA) in drafting guiding laws of labour externalization instead of thinking of closing down the industry because of a few reported cases of torture and exploitation in the media.

"Closing up labour export companies is not a solution; just draft a regulation. This [labour export] industry is not different from the boda boda industry in the country," he said.