Managing Director Alfasan Uganda Ltd. Dr. Steven Birungi (Left) and the Vice Chancellor, Prof. Barnabas Nawangwe (R) exchange signed copies of the MoU as Canon Goddy Muhumuza, the Ag. Manager Intellectual Property Management Office witnesses on 19th March 2021, College of Veterinary Medicine, Animal Resources and BioSecurity (CoVAB).
Makerere University on Friday 19th March, 2021 signed a Memorandum of Understanding (MoU) with Alfasan Uganda Limited to facilitate production of test batches of the Anti-Tick Vaccine developed by the College of Veterinary Medicine, Animal Resources and Biosecurity (CoVAB). The MoU was signed on behalf of Makerere University by the Vice Chancellor, Prof. Barnabas Nawangwe and on behalf of Alfasan by the Managing Director Dr. Stephen Birungi. The Principal CoVAB-Prof. John David Kabasa, Anti-Tick Vaccine Initiative Principal Investigator (PI)-Dr. Margaret Saimo-Kahwa and Acting (Ag.) Manager Intellectual Property Management Office (IPMO)-Canon Goddy Muhumuza signed as witnesses.
The Anti-Tick Vaccine Initiative is hosted under the Centre for Biosecurity and Global Health, CoVAB. According to the Prof. Kabasa, the Centre was one of the milestones endorsed by the University when the then faculty to college transition was proposed. "I am happy to report that the Centre is being vigorously supported by the Government to undertake activities of vaccine development together with other scientists."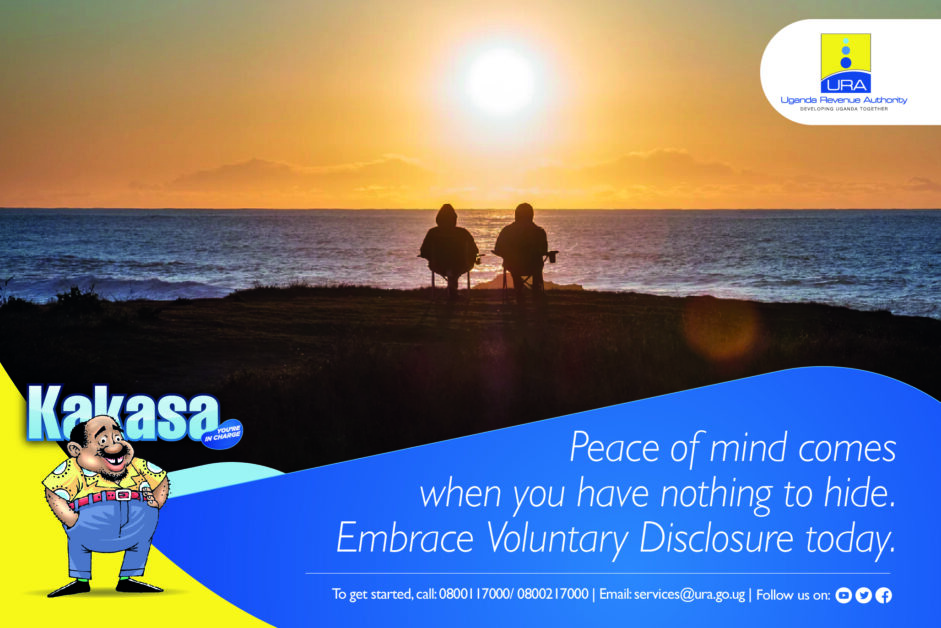 He thanked the Vice Chancellor always taking keen interest in the multidisciplinary programmes undertaken by the college with a view improving the livelihoods of both small and large scale livestock farmers. He equally lauded the CoVAB scientists for their efforts to develop the Anti-Tick Vaccine and stakeholders such as the Africa Institute for Strategic Animal Resource Services and Development (AFRISA), Centre of Tropical Medicine and the Ruth Keesling Wildlife Health, Research and Outreach Centre (RK_WHERE) for their support.
Unveiling the research challenge and solution, the PI Dr. Margaret Saimo-Kahwa noted that ticks as vectors for diseases like East Coast Fever are an economic threat to farmers with herds of exotic breeds, their crosses and increasingly, local breeds raised in a tick-free environment. Furthermore, common tick species in Uganda have developed resistance to acaricides used in spraying as a method of their control. This resistance is further exacerbated by acaricide contamination of the environment, leading to residues in animal products like milk and meat, which have implications on human health.
"Therefore, alternative methods like anti-tick vaccines that reduce the use of acaricides are urgently needed to protect the livestock sector that plays a role in poverty reduction and contributes at least 3.2% to Uganda's GDP, which is equivalent to about 1 Trillion Uganda Shillings" said Dr. Saimo-Kahwa.
The efficacy of any innovation is measured by how well it has worked elsewhere. The Anti-Tick Vaccine Initiative therefore sought inspiration from Australia, where the first anti-tick vaccine was developed in the 1980s as well as Cuba where the vaccines have been used successfully for over 20 years. Gleaning further from Brazil, the team used biotechnology approaches to develop antigens that can target the ticks in Uganda.
"Testing of these molecules under laboratory conditions with funding from the Government of Uganda has been done" remarked the Principal Investigator before adding, "The next step is to test these molecules in clinical trials. However, the molecules should be manufactured under Good Manufacturing Practice (GMP) and not under laboratory conditions."
Dr. Saimo-Kahwa at this point thanked the President, H.E. Yoweri Kaguta Museveni, whose advice led the research team to the GMP-certified Alfasan Uganda Limited. "These negotiations have been fruitful, leading to the drafting of a memorandum of understanding for production of test batches of the potential vaccine, with funding from Government of Uganda."
Dr. Stephen Birungi a Makerere University alumnus from CoVAB was all praises for his alma mater and commended Prof. Barnabas Nawangwe for ushering in era of innovation in the short time he has served as Vice Chancellor. "If we are seeing a threat to the livestock industry, we need to act now to save the 20-30% of Uganda's 15million head of cattle that we lose annually due to tick-borne diseases."
He reassured all present that Alfasan, a private company certified for the production of veterinary biologicals, was fully committed to improving the livelihood of Ugandan livestock farmers by partnering with the Government of Uganda and institutions such as Makerere University.
"Alfasan as a factory that was born out of partnership between Uganda and Holland is ready to give the facilities that will convert this beautiful innovation from Makerere; once again proving that Makerere is not just a theoretical teaching institution but is ready to bring out those products that can change lives in our country" affirmed Dr. Birungi.
He thanked Makerere University for recognizing the need to produce homegrown vaccines, noting that imported batches tend become less efficacious after multiple applications due to varying protein compositions of the ticks in countries where the remedies originate and Uganda.
"It is therefore important that Government doubles the effort to support CoVAB and Makerere University so that we don't only stop at this solution but go out and solve even bigger problems using research that has been proven such as this anti-tick vaccine" Dr. Birungi added.
Makerere University is home to a number of innovations, whose number keeps growing thanks to generous funding from the Government and other partners. In recognition of the need to translate these innovations into commercially viable products, the University introduced an Intellectual Property Management Office and appointed Canon Goddy Muhumuza as Ag. Manager. Guiding the MoU signing ceremony, Canon Muhumuza, who also doubles as Principal Legal Officer, made specific mention of the clause on "Ownership" clarifying that Makerere University shall own the patent of the vaccine.
"A new dawn is setting on Makerere University. Makerere University is becoming a truly international research university," commenced the Vice Chancellor as he made closing remarks following the brief MoU signing and exchange ceremony.
He thanked Dr. Saimo-Kahwa for her great work and mentorship as shown by the constitution of her team, mainly made up of young people. The team is made up of Scientists; Dr. Olaho Mukhani William, Dr. Kokas Ikwap, Dr. Mukiibi Herbert, Dr. Ochwo Sylvester, Dr. Musadha Zachary and Mr. Peregrine Sebulime.
In order to study the life and breeding cycles of ticks, the Initiative included a specialist (Acarologist), Mr. Charles Ssekitto. Technicians who form part of the team include; Mr. Geoffrey Ssentamu, Mr. Nalumenya David, Ms. Namubiru Sarah and Mr. Abubaker Musoba. Mr. Gerald Brooks Musinguzi is in charge of Communication while Ms. Kaudha Rose is the Administrator.
The Vice Chancellor noted that the capacity to develop vaccines was evidence of attaining to the highest levels of research capacity and expressed great pride to learn that the team was completely Ugandan. He thanked the Government of Uganda for the heavily investing in research at Makerere University and reminded staff of their obligation to give back to the taxpayers by providing good accountability.
"I must thank the leadership of the college for the great work they are doing. Professor Kabasa is passionate about Makerere and Uganda and what we should be doing to develop our country" remarked Prof. Nawangwe.
Results from the trials conducted so far showed that the overall efficacy of the vaccine candidate proteins was 86% for R appendiculatas (the brown ear tick) that transmits East Coast Fever (ECF) and 53% for R decoloratus that transmits Babesiosis. "If this vaccine can reduce the burden of tick borne diseases, we will have through one single innovation made a huge contribution to solving one of Uganda's biggest problems."
Prof. Nawangwe thanked Alfasan Uganda Limited for being pioneers in implementing academia-private sector collaboration. "As we come up with more innovations and move towards being a research-led University, it is inevitable that we have to work with the private sector, and I thank Managing Director for this gesture… you are a good alumnus."
This MoU marks the beginning of a long and mutually beneficial partnership between academia and the private sector. The Anti-Tick Vaccine Initiative intends to expand the immunization to include more animals and carry out a clinical trial to determine the appropriate dosage and schedule. Furthermore, the Anti-Tick Vaccine candidate proteins offer more opportunities to include other candidate vaccine proteins of other cattle diseases into the combination.
The event was moderated by the Principal Public Relations Officer, Ms. Ritah Namisango and the Communication Officer CoVAB, Mr. Gerald Brooks Musinguzi.
-Makerere University