The Ministry of Gender, Labour and Social Development has given green light to embattled Middle East Consultants Limited, a labour exporting agency to resume normal business after the same Ministry recalled the company's license a few weeks ago.
In letter dated 21st January, 2020, Labor Ministry a indicated that Middle East Consultants Limited's license has been re-instated and allowed to freely carry out its duties.
"Reference is made to your letter Re: MC/GEN/20/CN dated 16th January 2020 and the meeting that was held on the 20th January 2020 at the Ministry attended by Middle East Consultants, the representatives of the complainants and officials of the Ministry, further reference is made to the Memorandum of Understanding dated 21st January 2020 between Middle East Consultants Ltd and the complainants. The Administration has considered the appeal against the suspension of the company's license and accordingly lifted the same," reads part of the letter.
The letter further reads, "The purpose of this letter therefore is to inform you that suspension of your company's license has been lifted with effect from the date of issue of this letter. You are further urged to remain compliant at all times with the Regulations and Guidelines on labor externalization."
While issuing a statement on the current operations status of the company, Andrew Sseguya, who is a Public Relations Manager for Middle East Consultants Limited revealed that they are back to normal business.
"Our License that was previously recalled by the ministry has since been re-instated and our operations are back to normal. The company's offices located on plot 21/31 Tank Hill Road Muyenga are now open and we are duly executing our mandate as per the institution regulatory requirements," he said.
Within the eight years Middle East Consultants Limited, a fully legally registered recruitment and consultancy firm has been in operation, it's quite clear that it has offered services to Ugandans from all walks of life irrespective of their political and religious affiliations.
To realize its vision, the company has been able to recruit, organize and deploy over 19,940 (Nineteen thousand nine hundred and forty) Ugandans in different job portfolios across the world.
Sseguya noted that most Ugandans who have gone through their hands have turned to be instrumental in the development of their families, communities and the country at large.
Whereas the company's efforts and commitment towards building a better labor export in the region are just evolving and will continue, Sseguya said they have encountered challenges just like any other company in business.
"As you may be aware, late last year (2019) and early this year (2020), a number of media houses how middle East was battling with cases of refund to many recruits who had been delayed for long to be deployed to UAE for jobs even after most of them had made partial payments to the company.
While it is true that some of our staff members were arraigned before authorities, it is not true that the company has been found guilty, as some negative characters have tried to put it using mainstream and social media," he said, adding: "We later learnt that those individuals are hired to damage our name, credibility and trust that we have tirelessly built for close to a decade."
Sseguya reassured that the company has significantly been at the center of transforming the labor export industry, which he cited eventually led to revolutionizing the efficiency, convenience and effectiveness in the industry.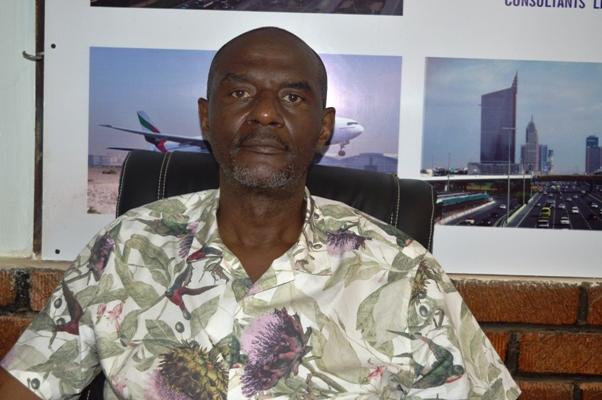 He admitted that the company's operations has been suspended mainly as a result of a problem with communication gaps between the company and the line ministry and not as circulated by those he believes were hired to spread ill information about them.
"Yes, it is true our operations were suspended at the start of this year, mainly rising from the communication gaps between the company and line ministry. As a law-abiding entity, which also believes in dialogue, we approached the ministry officials, held discussions and ironed out our differences," Sseguya said.
He added: "We would not like to speculate about the matter that is still before the authorities but we would like to re-assure the general public that we are more determined to continue serving Ugandans as always. The company encourages the general public to desist from all negative propaganda as there is a lot in stock regarding jobs abroad."
The company spokesperson revealed that the ban greatly affected them because they had just got juicy orders from UAE and Saudi Arabia to supply over 1000 Ugandans in different companies for various jobs.
"We are all set and registrations have kicked off because we have standing orders to take over 1000 people for jobs in the next 3 months," Sseguya revealed, adding that the company have demand orders for 100 bus drivers & 300 taxi drivers are needed to work in Abu Dhabi and sharjah, 200 male and female cleaners are needed to work in Dubai, 350 male airport cargo handlers needed to work in Abu Dhabi & Qatar and 120 female service crew team members also needed to work in Abu Dhabi.
By Amon Baita