Uganda's labour externalization sector has been hit with a multi-million dollar scandal where Ministry of Gender, Labour and Social Development officials are accused of transferring USD70 (Shs257,971) charged on each migrant labour worker on a personal account.
A section of MPs therefore want the Ministry investigated.
According to lawmakers including Western Region Youth MP, Mwine Mpaka, Ngora County MP-David Abala and Manjiya County lanaker-John Baptist Nambeshe, the money is reportedly wired to a personal account of Yasin Abdlatiff Musoke and he uses it to purchase suits, shoes and perfumes yet the money is meant to monitor migrant workers in their new postings abroad.
Mwine said that each labour company is compulsorily made to remit US$70 for every Ugandan worker exported to Middle East or else the company risks losing its working license.
"However, we have discovered that this money is channeled to a labour liaison officer in our embassy in Riyadh (Saudi Arabia) and put on his personal account. If each of the 185 registered companies takes 50 Ugandans abroad, and each Ugandan pays USD70, we are looking at a tune of about Shs30bn per year," the lawmaker said, adding: "We Parliament to set up a committee into the status of this Fund, under what legal framework was this Fund set up, how is this money being used?"
Flashing copies of Musoke's purported bank statement, Mwine said the details indicate that he is misusing the money.
"… According to his bank statement, in a period of six months, he has received Shs668m. This is much more than budget the embassy has," he said.
Abala wondered why money that is meant for public use finds its way to Musoke's personal account.
"When you talk about migrant labour, we are talking about human beings. He opened account in Stanbic bank in Uganda not Riyadh. This money was meant for monitoring labour force and when the labour workers get into problems, this money should help them, but it has been mismanaged. Why should this money be put in an individual account if it is public money?" the lawmaker wondered.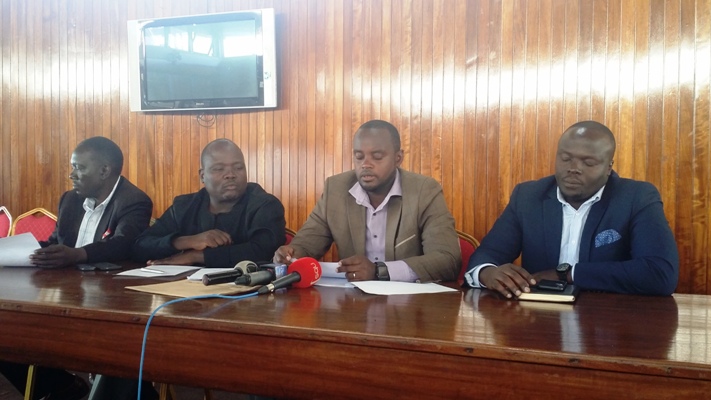 Nambeshe described the USD70 charge on each migrant labourer as a form of extortion orchestrated by officials at the Ministry of Gender, Labour and Social Development.
"This is broad day robbery; we are wondering which legal framework they're basing on. This is illegal. We have been hearing mafias (sic) in government little did I know many are in the Ministry of Gender. This money would be in consolidated fund. It's an illegal fund on migrant labourers," Nambeshe said.
It was further revealed that Musoke who was appointed to his post on 1st May 2018 earns a monthly salary of Shs6M and his contract entitles him to a gratuity every two years, an entitlement the MPs want to be investigated yet many public officials are languishing without their gratuity, despite serving the country for decades.
The Bank of Uganda, Personal Transfers Survey 2017 indicated that the Middle East was the second biggest source of remittances to Uganda (28.6%) after Africa (29%). Europe (20.7%) and North/South America (18.41%) were third and fourth respectively.
According to the Uganda Association for External Recruitment Agencies, there are 140,000 skilled and semi-skilled Ugandans working in the Middle East as blue-collar professionals as well as technicians, security personnel, porters, drivers, cleaners, housekeepers, catering and hospitality personnel.
Domestic workers only account for about 30%. The survey also showed that remittances benefitted up to 820,000 households and that $6 out of every $10 received, went to financing household expenses and education.