Kenya based Jambojet has suspended flights from Nairobi, Kenya to Entebbe, Uganda over COVID-19 commonly known as Coronavirus.
The low-cost airline has also suspended flights to Kigali, Rwanda.
"Over the past few weeks there has been a global spread of the COVID-19 which has resulted in a decrease of airline passengers especially on the international routes. As a result, Jambojet has suspended its services to Kigali, Rwanda and Entebbe, Uganda with immediate effect," Jambojet said in a media statement dated March 16, 2019.
The airline adds: "We would like to assure all the booked passengers that we shall make the necessary arrangements to accommodate them on alternative flights."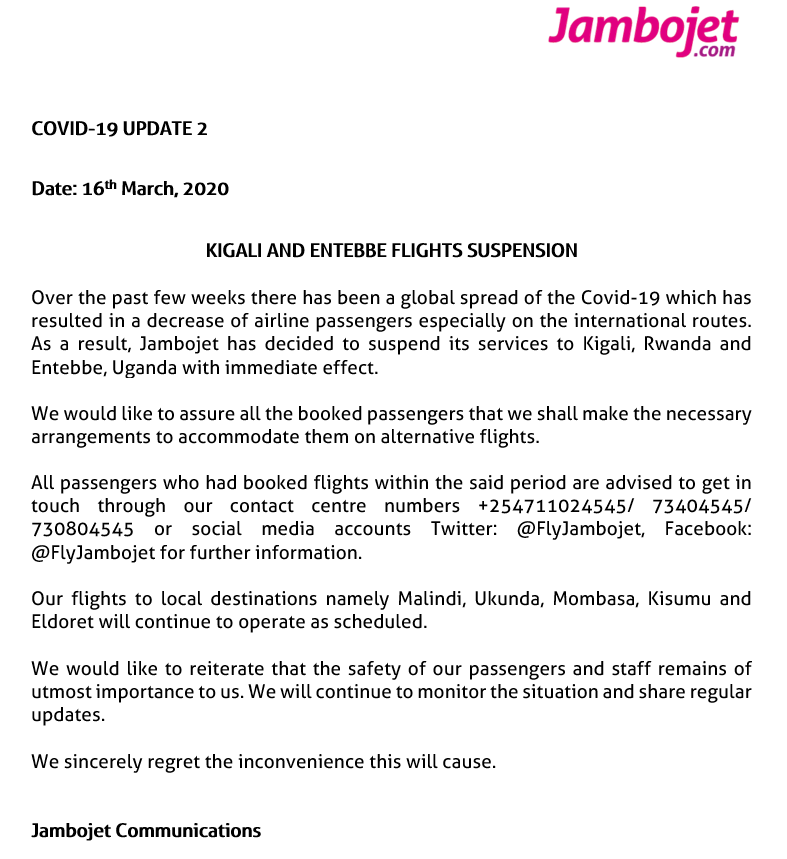 Jambojet launched its flights to Uganda in February 2018.