After graduating with a Bachelor's Degree in Social Work and Social Administration from Uganda Christian University, Mukono, her husband lieutenant David Gumizamu wanted her to get a formal job.
However, she was determined to start her own business. Today, Francisca Kamazi, a resident of Ryashana I, Kashenyi ward in Ishaka-Bushenyi Municipality is a proud business owner, more so adding value to Matooke (bananas). This is earning her extra money which she woudnt othersie have earned if she sold raw matooke.
After convincing the husband, Kamazi started 'Gala Wine' in December 2008.
"I started brewing wine with only two bunches of Matooke and got four jerrycans of pure wine, but by then, my idea was to produce in small quantities to be consumed by my family members and small numbers of my village. But the demand kept increasing and I convinced my husband to continue brewing wine as a business," she explains how small she started.
Growing   
Kamazi explains that after acquiring further training in value addition from Uganda Cooperative Alliance, she started producing wine on a large scale. She now earns Shs4m every month and Shs48m annually. Interestingly, she earns Shs60, 000 from a bunch of Matooke yet the current market price for a bunch of Matooke in Bushenyi ranges from Shs10, 000-Shs20, and 000 depending on the size.
She explains that she injects Shs250,000 every week and gets 36 jerrycans of wine.  She says each jerrycan fetches her Shs200, 000.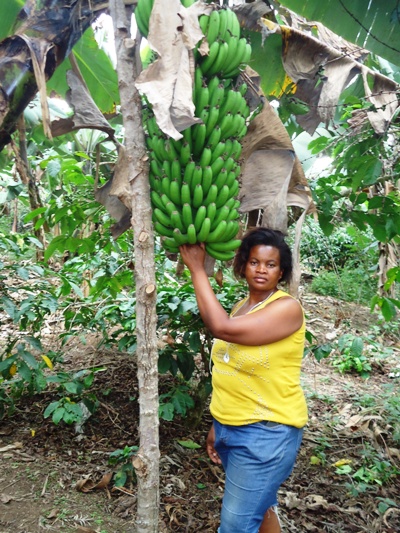 "The small savings I earn from the sales I make are invested back into the project by buying other wine requirements like construction of buildings, paying workers among others which have also helped the project to progress," she says.
Kamazi adds that  the project which started small has since turned into a community project, with her neighbours getting involved in providing her raw materials (matooke), labour, among others which has slowly contributed to the stability of the project.  Apart from selling it in her home area, her wine is now sold in various parts of the country including Gulu, Mbarara, Lira and Kasese among others.
Challenges
Although market for her wine is massive, limited capital has hindered her expansion plans because the required equipment is expensive.
Achievements
Despite challenges, Kamazi has achieved a number of things including travelling broad and educating her children in good schools in the country. "I was recently in Thailand  for a short course on banana wine making  and now I have a deal with United Nations Industrial Development Organization (UNIDO) to develop this project  and put it on the international level," she says, adding that UNIDO has given her  free training facility, and they want 5000 liters of wine every month.
She says this will benefit the community because the project will create further employment to the local community.
"I have also helped other children in the village to attain education as part of my Community Social Responsibility," she says.
Future Plans
Kamazi says her project should be well established come 2020 since she has a deal with the UNIDO. "I want to spread this project to other parts of Uganda so that people can learn how to make quick and good money if they want to liberate themselves from poverty," she says.
Advice
"I must tell people especially the young ones that education means nothing without money; the small businesses you ignore are the ones that produce money," she says, adding: "If people want to add value to what they produce; they should not hesitate to come back to villages and start small scale enterprises that will enable them get money on a daily basis."