HASS AVOCADOS are a stone fruit with a creamy texture that grow in warm climates. Their potential health benefits include improving digestion, decreasing risk of depression, and protection against cancer.
They are naturally nutrient-dense food and contain nearly 20 vitamins and minerals. It is the only fruit that provides a substantial amount of healthy monounsaturated fatty acids. Avocados are also used to produce cosmetic products and herbal medicines.
Basing on the above mentioned economic and health benefits of the avocados, the Ministry of Agriculture, Animal Industry and Fisheries (MAAIF) has resolved to partner with farmers across the Country who are ready to grow avocado on large scale.
This was revealed today by Hon. Vincent Bamulangaki Ssempijja the Minister for MAAIF on a working day visit to Masubi Farm at Masubi Village, Bukabooli Sub-county in Mayuge District.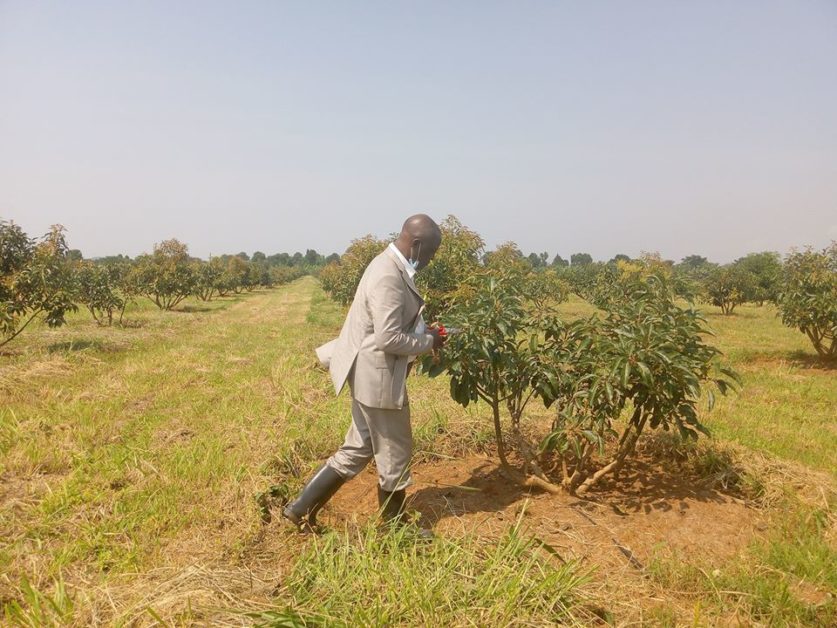 He said avocado growing is one of the areas where MAAIF will pump its resources into as a strategy to enhance its production. In a meeting attended by farmers, Commissioners and Directors from MAAIF, the Minister informed the audience that there is a huge market for avocado in Europe and other parts of the World like United Arab Emirates and Asia.
"A farmer can earn up to UGX 28 million per year from one acre of 160 trees for over 40 years. We only need to organize our farmers to ensure constant supply to the available market," the Minister said.
He added that consultative meetings have been on, between MAAIF technical team and avocado farmers. "MAAIF horticulture team found out that Musubi Farm could be used as a model nucleus farm in our struggle to enhance avocado production in the Country, that is why we are here today". He said.
Masubi Farm is a Hass Avocado value chain development project. It was tasked by MAAIF to take a lead role in rolling out this grand development plan by developing 2500 acres of the avocado fruit in Mayuge District.
HASS AVOCADO PRODUCTIVITY
The tree comes into production at two and a half years. In Uganda, a farmer can have two harvesting seasons and the tree life span is approximately 50 years.
YIELD
Hass Avocado tree is expected to yield about 250 fruits in the first year of harvest but for the purposes of being conservative, a farmer can put the first-year harvest at just 100 fruits.
VALUE ADDITION
To cater to the significant volumes of fruit products that may not meet the export standards, MAAIF together with Musubi Farm are setting up manufacturing plants to add value to the fruit such as installing oil extraction machines to help the farmer deal with the burden of rejects and also solve unemployment problem in the Country.
Credit: Office of Agriculture Minister