By Christopher Mulindwa
There must be some people thinking about setting up commercial pig farming businesses in the new year 2021.
Starting this week, we will go through a step by step process of setting up a commercial pig enterprise considering the three levels;
1. Smallholding,
2. Medium-holding and 3.Large-holding.
However, this week I will only provide information to kick start us.
There are various issues to think about before setting up a commercial pig enterprise. The key is resources at hand including; Land, Feeds, knowledge & skills, money, etc. I think the most important is money because it can easily be used to acquire almost everything that is needed.
The amount of money you have determines the size of farm you can setup. When money is little, thinking at that level and expanding as it increases is very important.
When the budget is small, you don't setup the farm to make money very soon but to multiply it, then make money later.
When you understand that, the stress from misuse or over burdening your available resources is avoided. It is good to be ambitious but don't over stretch otherwise you end up in a situation similar to one of my friends Gerald and James.
James spent almost 50% of his setup budget on farm fixed assets (Buildings, a state of art feeding and watering system, a huge fence and many other expensive bio security protocols etc).
The farm looked just beautiful! Unfortunately, James couldn't drive the farm for more than a year! He had no money to buy feeds and as you may know, this is a daily necessity. The farm collapsed.
ALSO READ:
Revealed: 10 Crops That Will Make You A Millionaire In 2017
Top 30 Agribusiness Enterprises You Can Start In 2020 & Become Rich
How To Earn Over Shs23m From An Acre Of Coffee Annually
George invested in importing good genetics and probably he was not guided by the genetics company on how to maintain pigs bought. The structures and general environment prepared was terrible for the pigs to survive so couldn't perform to the expectation.
The money left to spend on feeding was very little so couldn't even feed as recommended by the genetics source, workers had no necessary skills and this guy was very rigid.
He paid my consultancy fees in-full but couldn't listen to understand. I feel bad whenever I remember this missed opportunity for Uganda's pig genetic market.
I am not telling you this to scare you, I always want you to choose well! The experiences I share may be very helpful for such a purpose. The Uganda Pork market needs that pig but you can only produce it sustainably when it makes you a return on investment.
Some people intending to start pig farm businesses sometimes get frustrated when I don't recommend farm visits. I earlier thought this was because of their ignorance about the wrath of African Swine Fever, but also those who have experienced it still insist on the same.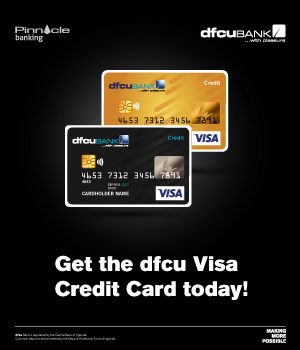 What you need as a starter is not farm visits but right linkages to the different value chain factors. This will enable you access right information. Also, you may need to speak to experienced farmers. However, you must put their information to a logical test.
Don't copy and paste whatever they tell you but try to analyze it and pick only that matching professional and realistic situations.
Also, remember that some experiences from a smallholder pig producer may not be useful at a commercial levels!
You should know that some people may sweet talk you to excite you instead of telling you the truth because they don't want to lose a customer.
They excite you mostly about the benefits but never suggest a clear process and cost through which such is achieved. They don't tell you what it takes so you end up investing but guided by excitement. Later after failing, when you find Chris talking about profitable pig farming, you don't shy from telling his listeners how he is wasting their time discussing a non profitable venture.
Anyway, in a pig sector like ours where trial and error is still a norm of doing business collecting enough information and putting it to right use helps you design your journey to profitability easily. T
here is no need for you to construct a similar pig house to one of a farmer in Wakiso who seems successful.
He may be working in a government department where accessing free money is easy so can't be shocked by a loss. All he needs is to keep something that can justify his wealth. Other farmers may be depending on a budget bigger than yours and may not tell you that! Do your things right but in your own adopted ways and means.
Also, there are people with special privileges for example a head of regional police stations, School, army sections, Prisons, etc. who have access to posho and beans or even free Maize and Soybean. These may have challenges on balancing diets but will of course spend less on feeds and therefore any return is worth.
However risky it is, some smallholder pig farmers are using hotels, restaurants and Kitchen waste.
Leftovers are not a good consideration because if the donor of the food had any contact with remains or pigs infected with African Swine Fever and didn't disinfect well, the receiver of leftovers risk loosing all his/her pigs. However, not commenting on leftovers would be distancing myself from reality. Currently, this is how majority small and some medium holder pig farmers do business in Uganda.
Other privileges may include the presence of enough land to grow Soy bean & Maize or even sweet potatoes. When prepared and used rightly with well formulated feeds, sweet potato silage can help smallholders reduce on their feeding budgets. On commercial scale, it can be fed alongside necessary formulations in case free of ay traces of mould. Feeding it to your commercial stock may affect weight gain and therefore increased time to market.
Research on this has been conducted already by both International Livestock Research Institute and International Potato Center. Feeding raw vines is uneconomical, a parasite risk and the utilization by pigs is very minimal.
Farmers operating a livestock feed mill or selling livestock feed stuffs are also privileged. They can easily access necessary feeds or feedstuffs from their own feed store and save hugely.
A former Big Dutchman (Pig Equipment company) staff told me, today pig house designing is need based.
There is no need for putting up an air conditioned pig house in Uganda so as to regulate temperature! Our temperatures are just fine for pigs. This is a natural privilege to save us money on housing.
Therefore avoid copy cutting foreign architectural plans. Another friend from Dalein Plasboou (Another South African based equipment company) told me that spending a lot on housing for a sow herd below 250 sows might take you too long to recover the investment. Therefore don't invest hugely in housing for a few sows, upgrade as you grow. Don't just copy and paste what other farmers are doing, just do what fits your situation but without compromising the standards.
The target lesson from what I shared above is that consider planning your pig business, seek knowledge and understanding before investing and invest with your brains not heart.
We can now start with our journey. Like said before, the success of any pig producer depends on
– the quality of genetics he keeps,
– quality of feeds he provides
– level of husbandry knowledge
– the environment in which pigs are kept.
Therefore, the first step to setting up a pig farming business is gathering and understanding as much information as possible. This must include market information too. Understanding who may be willing to pay for what you are planning to produce is very important. This helps you learn about their quality standards, quantities consumed, payment terms, frequency of purchases etc so that you plan accordingly.
You need information about successful pig farmers in your country or area. Analyze their stories and note their success drivers, they will help you later on the journey. Of course some don't grow pigs to earn from them so analyze their stories carefully because they might not tell you that.
Now on the four keys of a successful pig farm enterprise.
– Feeding: Seek information about available feedstuffs and their nutrient contents. Collect information about available generic formulas. These should be for learning purposes only. You surely have no idea why such formulas were designed and for the type of farm they were designed. In this changing technological environment about feeds, genetics and housing, there is no general formula for every farm in the country. Engage a commercial livestock nutritionist who has designed a successful feed formula before. Acquiring a masters in animal production/Nutrition is another thing from designing a performing feed formula. Look for people who have either designed a performing formula for other farms or someone who has worked with people who designed a performing feed formula. The formula must be profitable, must consider easily accessible feedstuffs and their costs. The advantage of acquiring an formulation services from an experienced nutritionist is to reduce or eliminate chances of failure resulting from using either an uneconomical or poorly designed formula.
Feed formulation is commonly a trial and error process so if the trials are not minimized, the cost is very high. Experience and adequate information about concetrates and the changing feed technologies is key to designing a profitable feed formula.
On genetics, gather enough information and analyze it well. There has been a number of importation of some breed-lines into the country but some where not professionally guided.
Also, there has been a lot of inbreeding and unplanned crossbreeding of the national pig herd. This has made many farmers loose their money, feeding right but to non performing genetics.
In fact Uganda pig farmers only have the breed a buyer needs, their pigs are large white if it is what you need, the same can change to Landrace, to combrough then to a cross between Landrace, Large White or any other breed depending on what you ask for. Gather enough information and educate yourself about the different commercial pig breed lines available and how they can be put to efficient use.
Also gather information about Artificial Insemination and educate yourself about its advantages over natural insemination, how you can be trained to carry it out and it's cost effectiveness.
Therefore, listen to people's suggestions about particular breeds but please make independent and informed decisions basing on your research. It is easy to land into hands of a gambler and he guides you to failure.
On husbandry, you need to be engaged in a serious training. It is easier to buy quality genetics and feeds but poor husbandry can fail you. It is also not good to go for a training when you know nothing about commercial pig farming.
Again when you land into hands of a gambler, it will be difficult for you to realize. One source of free information about pig farming is the internet, make it your friend but cross check such information with an expert. I also have a number of free write ups about several topics on the subject accessible from different online publishers.
Many research organizations including International Livestock Research Institute, FAO, International Potato Center have a lot of vital information about pig farming. If you have some money to spend, my book "Farming Pigs For Money" is a vital information source. Some information regarding rations, feeding at will or not, dry or wet feeding, Average Daily Gain, Feed conversation ratios, vaccination regimes, can be collected from your genetics source.
Nuscience has introduced pig nutritional solutions to support East Africa's commercial pig producers. They include the Pig 5% & 25% concetrates.
My book Farming Pigs For Money is available at both Uganda Bookshop and Aristoc. For delivery arrangements, please WhatsApp +256 773 422445.