Aging businessman Chris Tushabe has accused several Bank of Uganda (BoU) officials of frustrating his efforts at having access to his bank accounts details following the closure of defunct Cooperative Bank.
Appearing before the Committee of Commissions, Statutory Authorities and State Enterprises (COSASE) today, Tushabe accused t Justine Bagyenda (in featured photo with Ssekabira), the former Executive Director Banking Supervision and Bernard Ssekabira, Director Financial Markets of frustrating and selling off his property despite documents indicating he owed no loans to the defunct Cooperative Bank.
Struggling to contain his emotions, Tushabe told the Committee that even when President Yoweri Museveni issued a directive in 1999 to have all clients of Cooperative Bank be paid their money, 20 years down the road, he has never been paid and protracted court battles haven't helped matters.
"Bank of Uganda has absolutely no reason to hold my legitimate money and property. In November 1998, my young accountant who was 26years was removed from a bus in an ambush at night, brutally murdered and his mutilated body dumped in Queen Elizabeth National Park. He was on his way from a reconciliation exercise with Bank of Uganda officials in Kampala and my accounts documents were the only thing missing," Tushabe said.
He also said that his pursuit for his money put his life at risk and saw him survive a number of assassinations and in one attempt, his business colleague was murdered in what was an apparent case of mistaken identity.
"This gives you an idea on the fear and hostile atmosphere in which I have pursued my money from Bank of Uganda for more than 20years. When BoU took over Cooperative Bank, officials refused to give me copies of my bank accounts. BoU's denial of justice to me and release my bank account documents with impunity is due to the fact that officials who had mismanaged the Cooperative Bank were retained to liquidate the bank that they had run down," the businessman added.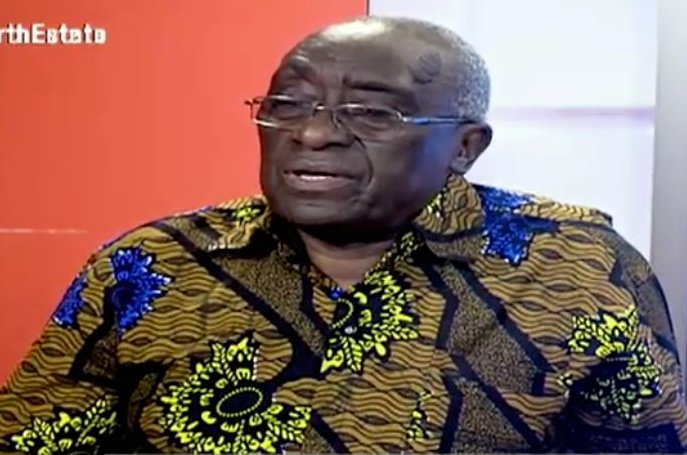 Tushabe also accused Bank of Uganda of coercing him into selling his prime property in Nakasero-Emin Pasha cheaply and was shocked when he received a demand notice of Shs424m in 2018 or risk going to jail.
"Although I have fought the war, I am seriously bruised and wounded. BOU admitted that my property worth Shs1.4bn was mismanaged. By 1998, I was a high profile businessman. I have refused being compromised to pay bribes which was an option available. Through all these, I have remained determined to get justice from BoU but all in vain," he said.
In his prayers, Tushabe is asking for refund of the Shs3bn he held on his account at an interest rate of 25% as of 19th May 1999, as well as Shs600M he paid in bank draft which money ended up being swallowed by fraudsters at the Central Bank and monthly income rental of Shs5m per property from May 1999.
Mutebile Appears before COSASE
The Central Bank Governor, Prof. Emmanuel Tumusiime-Mutebile and other BoU officials were in attendance as Tushabe was making the allegations.
Mutebile asked for more time to respond to allegations.
However, there was a contention by Mutebile who had initially declined to take an oath arguing, "Let us not make an issue here. I am not speaking today. I am not going to speak today because I hadn't been prepared for the questions asked."
COSASE Chairperson Mubaraka Munyagwa insisted on having Mutebile take oath.
"We made a ruling that whoever is testified for must take an oath. Oath isn't a punishment. I don't think there is any impunity that will be tolerated. I am one of the people that respect him (Mutebile) most, but nobody will testify here without taking an oath," Munyagwa said.
Margaret Kasule, Director Legal Affairs at BoU said that Tushabe raised a number of claims which are subject to court proceedings and there is need to check for documents in the archives to respond to Tushabe allegations.
"Can we have two weeks because these are serious matters, we have to search for archives," Mutebile said, asking for more time which was granted.