Patrick Kamwaka, a senior tractor technician at Cooper Motor Corporation illustrates to a farmer on how to handle a tractor before ploughing
Farmers in Kween district have tasked government to expedite works on the Muyembe-Nakapiripirit road, saying the poor road network has thwarted their efforts to realize meaningful returns from their agricultural activities.
Edith Nalukwago, a maize farmer in Ngenge Sub-county said the poor road network continues to affect them with transporters charging them exorbitant fares to ferry their products to markets.
"The road is so bad that transporters usually hike prices to transport our maize to markets like in Mbale. The situation worsens during the heavy rains with thebridges getting flooded, making movements impossible," Nalukwago said.
Nalukwago made the remarks during a farmer engagement meeting with a team from New Holland tractors.
New Holland tractors are sold by the Cooper Motor Corporation (CMC) Uganda. The team had called on the farmers to offer expert knowledge on tractor use, financing and maintenance. In his address, Moses Mugeni, the Senior Sales Consultant New Holland tractors said that CMC offers a range or tractors that meets every farmer's needs.
"CMC offers a wide range of tractors ranging from 40HP to 180HP. The New Holland tractors are intercooled, economical with a very efficient fuel consumption and long maintenance intervals which allow users to spend more time at work and less in the service workshop," Mugeni said adding that the tractors offer a high degree of performance and efficiency.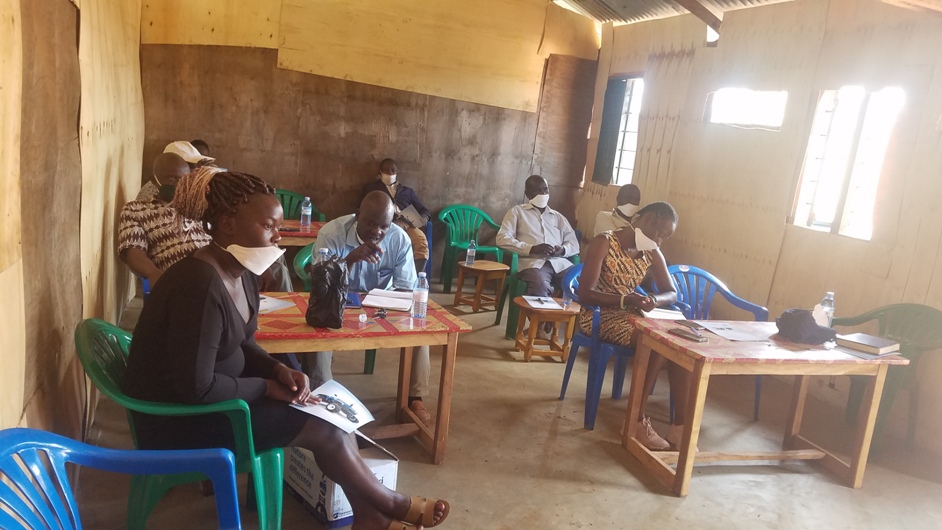 Mugeni also explained to the farmers that they can now acquire a New Holland tractor and other farm equipment after paying an initial deposit of either 30% or 20%to CMC partner banks. "Our primary objective is to support farmers with the right equipment at favourable financial terms and thus increase productivity and incomes," Mugeni said, noting that the farmers have a repayment period of up to five years which will either be quarterly or bi-annual depending on the client's cash flow cycle with an interest rate of 12% under the Agricultural Credit Facility (ACF).
He also noted that as part of New Holland's strategy to increase efficiency and performance on the farm, new tractor owners and farmers are trained on how to maximize the use of the tractors and implements on their farms.
While demonstrating to the farmers on how best to plough and use a tractor on the farm, Patrick Kamwaka, a seasoned tractor technician at CMC cautioned farmers to service their tractors at the right time.
"You should have a maintenance checklist to help you keep your tractor operating smoothly. The tractor uses several consumable products to operate, and they don't last forever. Besides fuel, we have different oils, grease points and filters among others. All these things have a service life we need to observe because if we do not, they will certainly break at the least convenient time," Kamwaka said
He said CMC has service centers across the country, with the nearest to Kween being in Mbale. "Aside from those service centers, we also have a mobile service team, so you do not have to travel. We will get you to your farms and service the tractor there," he said.
Besides tractors, CMC also sells a range of farm equipment including ploughs, harrows, planters, harvesters and sprayers among others.