The Construction of Church House, a multi-billion building owned by the Church of Uganda will be complete this year, Equity Bank Uganda boss has said.
Anthony Kituuka, the Executive Director at Equity Bank Uganda made the revelation on Tuesday at the bank's head offices in Katwe, Kampala while handing over a Shs35m cheque to Namirembe Diocese towards the preparations of Martyr's Day Celebrations scheduled for Saturday.
The Church of Uganda chose Namirembe Diocese to organise this year's Martyr's Day Celebrations.
Kituuka added that they have been partners with the Church of Uganda for the last seven years and that they will continue to support the Church.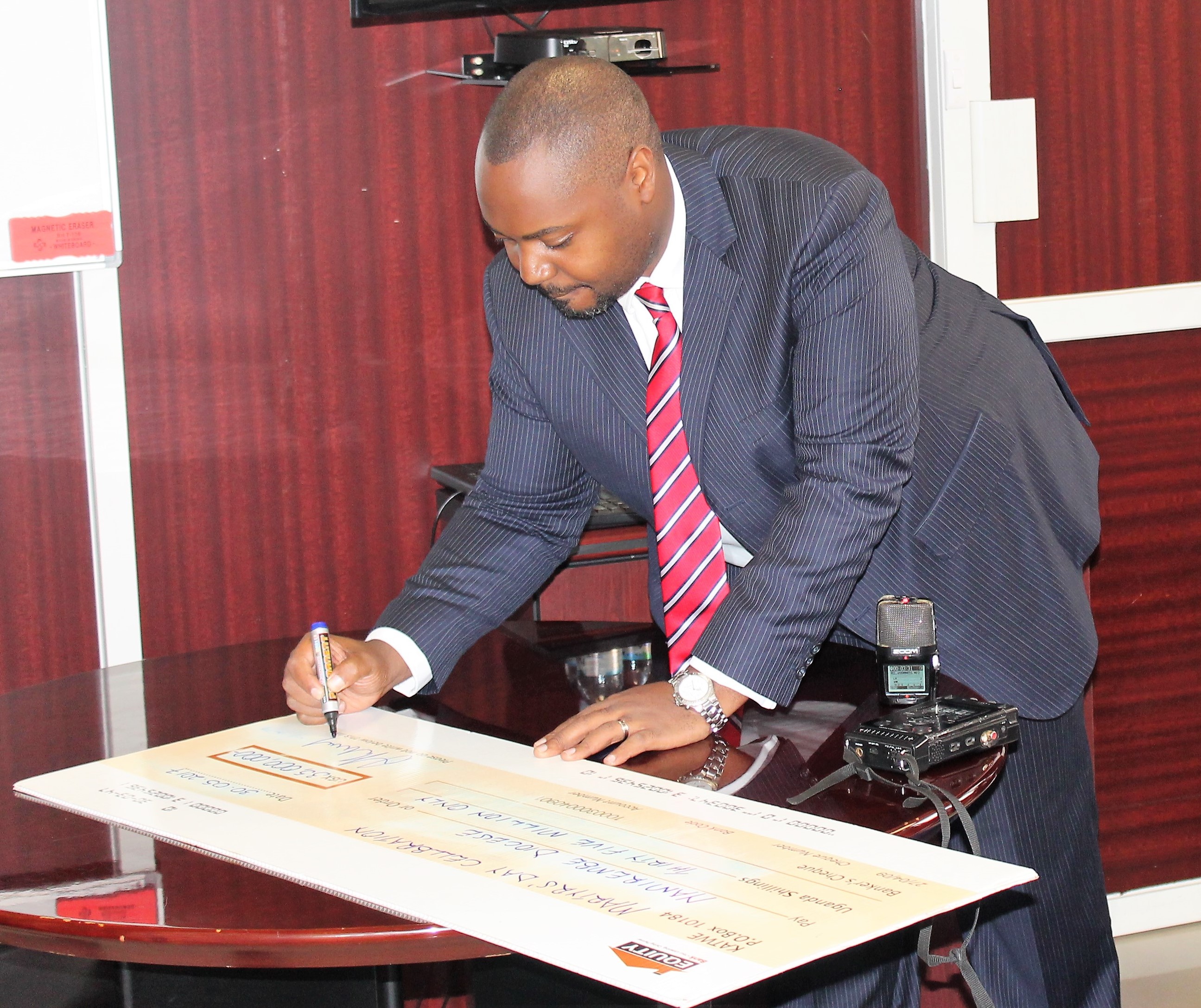 Ven. Isaac Membe Kijambu, the Charmin Organising Committee of this year's Martyr's Celebrations thanked Equity Bank for the generous gesture, noting that their good working relationship with the bank has been fruitful even in the past years.
"We shall continue to work with Equity Bank. We shall encourage our Christians to open accounts in Equity bank and transact with you," Kijambu said, adding that their total budget for this year's Marty's Day Celebrations is Shs350m.
Assuring Christians about the completion of Church House, Kituuka said: "We will eat this year's Christmas in that building (Church House). The Church is committed, Equity Bank is committed and Contractors are committed."
On why the completion date has been changing, he said that the project has had some 'historical' challenges which he didn't want to reveal, but noted that they have been overcome.
It is worth noting that Church House building that is located along Kampala road started in January 2011 with an initial timeline of 18 to 24 months, but has since delayed due to unexpected interruptions.
The Church of Uganda is meant to contribute 30% of the construction costs, with the 70% being a mortgage from Equity Bank Uganda. The initial cost of the project was US$16.3 million.