A police officer and a civilian have died in clashes in Goma in eastern Democratic Republic of Congo amid protests calling for President Joseph Kabila to stand down, reports BBC.
Several demonstrators were also wounded.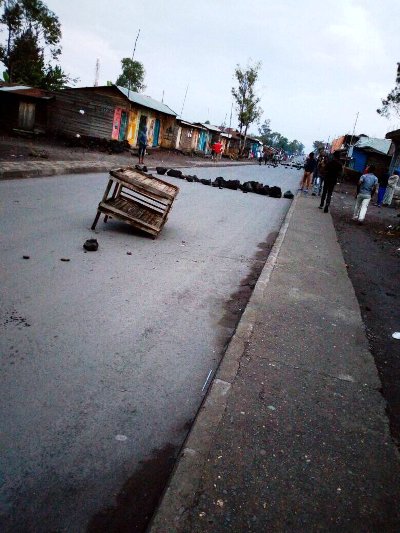 Today's strike was organised by an association of civil society groups, including the pro-democracy Struggle for Change (Lucha).
Earlier this month, the national electoral commission said an election to replace Mr Kabila, whose mandate expired last December, could not take place until April 2019.
This flies in the face of an agreement reached last year following protests over the cancelling of elections scheduled for November 2016 that the poll should take place before the end of this year.
On a visit to the country last week, the US ambassador to the UN, Nikki Haley, urged Mr Kabila's government to hold elections next year if it wanted to count on US backing.