Mazda BT-50 provides the driveability, stylish design, and unparalleled safety synonymous with the Mazda brand
Customers who purchase Mazda BT-50 from the Cooper Motor Corporation (CMC) Uganda are set to enjoy free fuel worth Shs2m from Shell.
Patrick Kajuma, the Brand Manager Mazda says that in addition, CMC is also offering free service for the purchased pick-up truck for two years. "The partnership comes in handy as the world is battling the economic impact of the Corona virus. It not only gives our clients a financial cushion amidst the challenging economic times but also boasts brand loyalty," Kajuma said.
Mark Mutungi, the Brand Manager Vivo Energy says hehas confidence that their partnership with Mazda shelters Ugandans in these harsh economic times.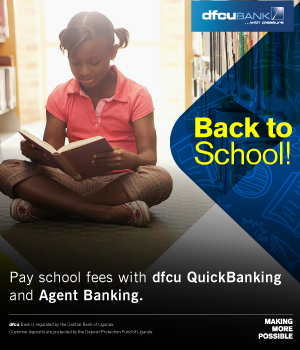 Boasting the muscular strength and unquestionable power, the Mazda BT-50 provides the driveability, stylish design, and unparalleled safety synonymous with the Mazda brand.
Fuel- Efficiency
The Mazda BT-50 car uses advanced common-rail direct injection to squeeze more power from less fuel. Fitted with a lag reducing turbo-charger, the 2.2L
engine pumps out power of 110KW and 375Nm of torque."A litre of fuel will take you for 14Kms at an average speed of 100-120km/hr. This means that the Mazda Bt-50 produces much power of 110kw/150hp@3700rpm and consumes less fuel. Thus, at a displacement of 2200cc, the vehicle uses less fuel to produce much power hence no vehicle can be compared to Mazda BT-50. Other
vehicle displacements will be 2500cc and above but with less power of
75-100kw," Kajuma said. Great on your wallet as well as on the road, the Mazda BT-50 offers excellent fuel economy for a vehicle of its size.
Powerful Engine
Mazda BT-50 carries over a tried and tested five-cylinder engine that
beats most pick-up trucks when it comes to power and torque outputs.
It features low-range and high range 4WD, along with a rear
differential lock and hill descent control features. The BT-50
features a 3.5-tonne towing capacity and a 1084kg payload, including
passengers. So, outstanding performance and decent fuel economy are a given across the rest of the range. Acceleration of the Mazda BT-50 with the 3.2 is very impressive, both off the mark, and while you're overtaking. And the auto transmission integrates beautifully with the 3.2-litre diesel. Towing performance is beyond adequate. The Mazda BT-50 offers one of the strongest engines in the ute market, a 3.2 litre, five-cylinder turbo-diesel that is quite fuel-efficient. Stability control is standard, as are head-protecting side-curtain airbags for rear passengers. Just as impressive off-road, the powerful engine of the Mazda BT-50 provides all the grunt and brute strength required to cement this capable car's excellent reputation for handling rough roads and deeply rutted tracks. Add to this outstanding traction control, and you have a vehicle that is more than capable of conquering steep inclines to reach the top of challenging grades.
Body
The Mazda BT-50 comes with a high tensile steel and durable body that keeps the
overall weight down. The suspension and features like hill decent
control, the rear locking differential and low-reduction gearing
ensure it can conquer tricky terrain. Kajuma explains that the Mazda
is the only vehicle whose ground clearance is 237mm. "It's well raised
and balanced (Gross vehicle weight-2050kgs) to go through the bumpy
and rugged roads of Uganda," he adds.

Safety
The Mazda BT-50 High comes with an ABS and is fitted with six airbags
(dual front, front side, full length curtain), anti-lock brakes with
electronic brake force distribution and brake assist, electronic
stability and traction control with roll stability control and Trailer
Sway Control (TSC), front seatbelts with load limiters. The TSC
adjusts braking and torque to correct any side-to side swinging
movement of towed loads.

The Dynamic Stability Control (DSC) helps keep traction in all
directions, managing the engine power and braking force delivered to
individual wheels to avoid skidding or loss of grip. Every seat is
armed with three-position seatbelts with Dual Cab models featuring
Roll Stability Control (RSC) which monitors one's driving data and
applies appropriate measures to prevent rollover.


INTERIOR

The interior is decked out with quality trims and finishes. * Standard
Equipment: Cloth and leather seat trims, height adjustable driver's
seat with lumbar support, dual-zone climate control, carpet flooring,
leather-clad steering wheel and gear selector, trip computer, auto
headlights, 17-inch alloy wheels * Infotainment: 7.8-inch touchscreen,
satellite navigation including off-road maps, CD player, AM/FM radio,
Bluetooth phone and audio connectivity.

Models
The pick-up comes in three models each of defined specifications.
They include: 2.2L Mid; 2.2L High; 3.2L HIGH.