The second season of the prestigious Corporate Games League 2020 (CGL) will kick off at Mandela National Stadium, Namboole on Sunday March1, 2020.
The Corporate Games Uganda Ltd is a registered Sports management company that organizes Corporate Games, Corporate Runs, Team Building, Kids League and Corporate Social Responsibility in Uganda with the main objective, "Inspiring Cooperates through Sports".
Ian Rumanyika, the Chairman of the Corporate Games says the Corporate Games League-2020 will have over 40 companies participating in various games such as Soccer, Athletics, Netball, Volleyball, Basketball, Swimming, Corporate Run, Tag of war, Cycling, Wood ball, Chess, Paint Ball (Target Shooting) and a number of fun games every first Sunday of the month beginning March.
About 28 companies participated in the first edition of these games in 2019.
"We aim at bringing together corporate people from various companies on a monthly basis to engage in various sporting activities and creating an environment where individuals from different companies/organizations go to interact on a personal and team basis as well as networking in terms of businesses and at the end of the season an annual awards dinner," Rumanyika says in an interview with Business Focus.
He adds: "This platform acts as an external team building program for the member companies and improves on the physical fitness of employees who are tied up possibly for long hours behind their desks in the corporate world."
Rumanyika adds that they provide an opportunity to families of corporate staff members to access facilities at no cost which guarantees them a day out full of fun and entertainment.
"We also focus on giving back to the community in terms of old and new clothing, blood donation, dry food rations, among others through Corporate Games CSR in partnership with different companies," he says.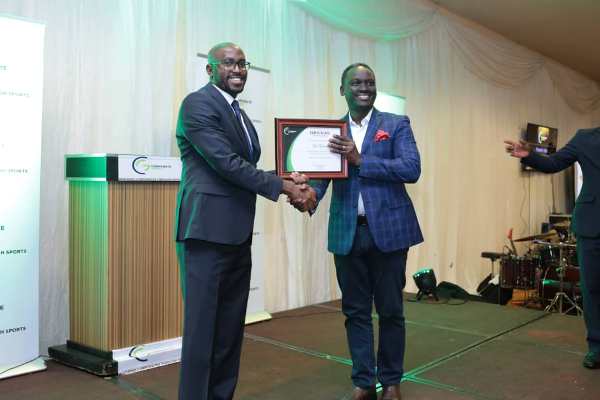 He reveals that the Corporate Games second season shall kick off with only soccer.
"Other games shall be played as per the events calendar which shall be provided whereas soccer will be continuous till November. The outings provide an excellent platform for any company to showcase & promote their products and services to over 5,000 participating corporate staff in addition to the general public that access the facility at no cost," he says.
Rumanyika adds that discipline is a pillar in these games and that individuals/companies that will lack discipline will be suspended.
"We encourage companies to also ensure staff follow the set guidelines," he says, adding that all individuals that will participate in the games will have medical insurance.