The Cooper Motor Corporation (CMC), the exclusive distributor for Ford in Uganda, has launched the new Ford EcoSport compact Sports Utility Vehicle (SUV).
The car was unveiled at CMC head offices in Kampala on Wednesday.
CMC says the Ford EcoSport offers customers more style, compatibility and choice-blending rugged SUV functionality with city car practicality-making it more appealing than ever before.
Speaking at the event, Herman Mbalasi, the CMC Country Manager said the new EcoSport reflects the latest design cues of Ford's larger SUV models and its proud heritage in this segment.
"We are thrilled to introduce the new Ford Ecosport to the Uganda market," Mbalasi said, adding: "The vehicle comes with more advanced features, more refined styling and more sophisticated technologies. Drivers will feel more comfortable and self-assured than ever at the wheel."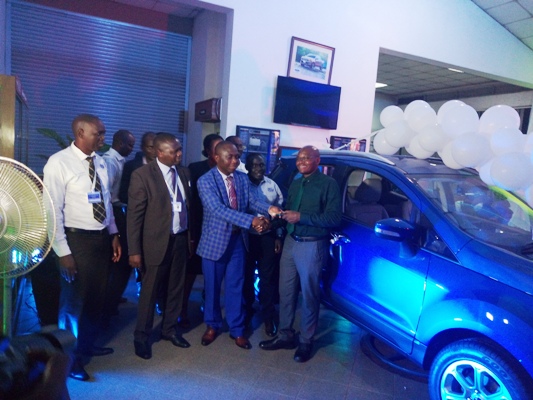 Richard Musani, the Brand Manager Ford Uganda noted that the new EcoSport features enhancements in exterior and interior design, new and upgraded smart safety features and improvements in driving performance and fuel efficiency.
"The Ford EcoSport is an SUV in a league of its on-combining quality design, rugged capability, modern features, superior fuel economy and great value for money," Musani said.
The five-seater car suitable for a family will cost US$32,500 (about Shs120m) inclusive of all taxes.
The car is powered by Ford's range of 1.5-litre engines, linked to front-wheel drive. The 1.5 TiVCT petrol unit produces 90kw (123PS) of power matched to a peak torque output of 151Nm.
It is available with a five-speed manual on ambience only or in automatic guise across the series line up.