The Chairperson of Electoral Commission, Simon Byabakama Mugenyi (pictured) has fired back at United States pronouncement of not taking part in observing the upcoming elections, saying the exercise will take place even without their input.
Byabakama made the remarks today while addressing journalists ahead of tomorrow's elections, at national tally center at Kyambogo University.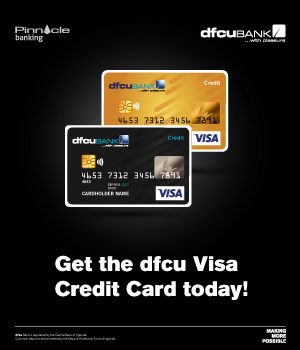 The Commission boss' remarks were in response to accusation by United States Ambassador to Uganda, Natalie Brown announcing that US wasn't going to take part in observing the elections because EC had only accredited 15% of the required staff and declined to accredit 75% of its team.
Ambassador Brown noted that despite multiple requests, the Electoral Commission provided no explanation for its decision, having communicated mere days before the elections noting, "With only 15 accreditations approved, it is not possible for the United States to meaningfully observe the conduct of Uganda's elections at polling sites across the country."
Byabakama fired back quoting section 16 of the Electoral Commission Act; Power to accredit observers. (1) The commission may at any election accredit any individual, group or institution to act as an election observer.
He said the law further gives the Commission powers to issue guidelines to observers or other persons, groups or institutions involved in the electoral process and bars any person, group or institution to take part in election observing unless the person, group or institution has obtained prior accreditation from the commission.
Section 16(5) of Electoral Commission Act also requires any individual, group or institution accredited as an election observer under this section shall make a written report to the commission on his or her or its observation not later than six months after the declaration of the results of the election or such earlier date as the commission may specify in writing and any Any person who contravenes subsection (4) or (5) commits an offence and is liable on conviction to a fine not exceeding fifteen currency points or to imprisonment not exceeding six months or to both.
Byabakama said that the law in its current forms gives the Commission discretionary powers to choose who to accredit and who not to accredit.
"It is discretionary, we may or may not. Some people take it as a right. It is unfortunate that some of our international observers aren't taking part in observing elections, but we did accredit them using our discretion," Byabakama said.
On US's decision not to take part in the observers' exercise, Byabakama said, "You can turn up or not. It is too bad but the issue is elections must take place as planned and organized and they are going to take place. Observers play an important role but in the final analysis, elections shall proceed."
Hajjat Aisha Lubega, Deputy Chairperson of the Electoral Commission said that the Electoral Commission hasn't received any communication from the US about their intention not to take part in election observing and wondered why the Embassy didn't write back to raise issues regarding their accreditation.
"When you aren't satisfied you go back and present your reasons. If the international aren't observing the elections, there are some CSOs and individuals we have accredited, it doesn't mean there are no observers. We are yet to know what reasons the Americans and EU they have for not wanting to participate in this exercise," she said.