Kampala is almost being tainted with a brand of buying counterfeit goods with some even going so far as to sell "fake water" to unknowing residents and organizations.
Against this background, Central Kampala Police have arrested a man on suspicion of selling untreated water as portable drinking water.
According to our reporters, police believes that the suspect, who has been arrested on counterfeiting charges, may have made more than 17million Uganda shillings in this illegal scheme.
After receiving a tip that empty barrels were being filled with untreated water at Shamba Complex Room number IJ86 in Kampala, police conducted a raid, arresting a man identified as Musa Jjunju with more than 52 bottles bearing the markings of a company called Halal Water.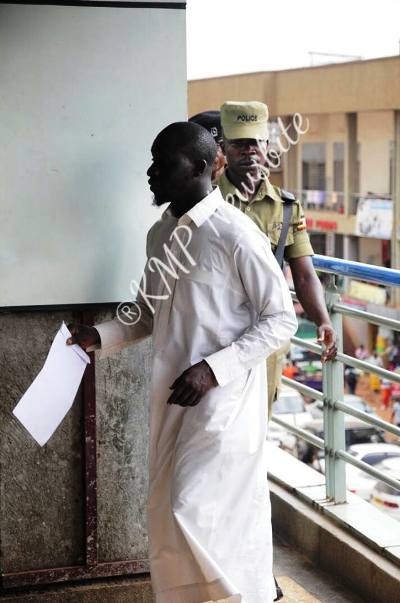 He had allegedly purchased these containers from a recycling center for just a few shillings each.
When interviewed, Jjunju claimed that he had been given permission from Uganda Muslim Supreme Council and given a contract to supply all mosques around Kampala City.
The disgruntled customers noted that not only were they paying good money for a falsified product, but that it was potentially hazardous to their health if untreated.
However, Jjunju is not the first to have the idea for this illegal business model. Earlier this year, there were actually quite a few cases involving falsely branded JIK that was being supplied at Mini Price yet the liquid inside was just water.
One family discovered that they had been receiving fake JIK from a local businessman and were tipped off by the discolored seals, variations in the text on the bottle caps and the effect when washing dirty clothes.
The operation led by the DPC. CPS Kampala ASP. Bakaleke Joseph Gwaidho yielded the seizure of a faulty water purifying machine, empty water barrels and other materials used in the packaging of the fake water.
"We believe that there are a lot of fake products on market. However, we shall endeavor to crack them down at all costs," ASP Bakaleke said.
Uganda National Bureau of Standards (UNBS) has also been cracking down and fighting fake products and producers on market.
Follow us on Twitter: @BusinessFocusug @TaddewoS . Email: [email protected]