Prof. Emmanuel Tumusiime-Mutebile, BoU Governor/ Daily Monitor Photo
The Bank of Uganda (BoU) has warned commercial against unnecessarily increasing lending rates, revealing that banks with higher interest rates tend to have higher Non-Performing Loans (NPLs).
This is contained in the State of the Economy report for September released by BoU recently.
"Although BOU has steadily reduced the CBR, the pricing behaviour of banks seems not to have changed with several consistently pricing below or above the industry rate," BoU's report done by its Research and Policy Directorate reads in part.
It adds: "The majority of banks with higher lending rates however tend to have higher non-performing loans (NPLs), a small market share and a large number of micro borrowers. While recent easing of movement restrictions has improved expectations of economic activity and thus cash flows, risks of higher interest rates remain on account of uncertainty due to the increasing rate of COVID-19 infections."
According to the Bank Lending Survey, banks expect the default rates on loans to both enterprises and households to increase even further in the quarter to September 2020.
The report notes that commercial bank lending to households and businesses remains an important channel through which monetary policy affects the economy.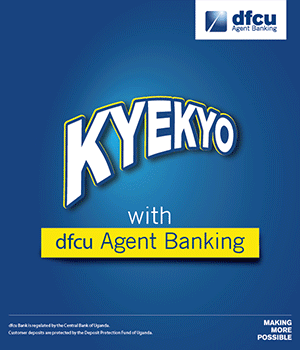 "Commercial bank lending interest rates have been relatively stable rising marginally in the quarter to July 2020. Lending rates on Shilling denominated loans rose to 19.7 percent in the quarter to July from 18.2 percent in the quarter to April 2020," the report reads in part.
It adds: "Month-on-month lending rates increased sharply in July 2020, to 20.9 percent from 19.3 percent in June 2020. Increases in the lending rates were driven largely by a rise in unsecured lending to individuals and households as well as lending to the riskier sectors such as Agriculture. Lending rates on foreign currency denominated loans on the other hand declined to 5.0 percent from 6.5 percent over the same time period."
Private Sector Credit subdued
The report adds that growth in private sector credit (PSC), remained subdued in the quarter to July 2020 on account of the decline in economic activity coupled with poor asset performance.
The slow growth was aggravated by business closures due to the lockdown aimed at containing the spread of the COVID-19 pandemic.
The average year-on-year growth in PSC averaged at 8.9 percent in the three months to July 2020, down from 10.5 percent in the previous quarter.
"While growth in shilling denominated loans slackened to an average of 10.9 percent from 15.2 percent year-on-year, foreign currency denominated loans grew by 5.1 percent up from 1.3 percent over the same period. Net of exchange rate valuation changes, annual PSC grew by 8.9 percent year-on-year in the quarter to July 2020, down from 9.5 percent growth recorded in the quarter to April 2020," the report says, adding: "PSC growth is likely to remain subdued in the short-term due to weak economic growth and increased risk aversion by lenders."
In the long-run, the report says credit growth is dependent on the projected economic recovery of H2- 2020/21.
"New net lending in the quarter to July 2020 mainly comprised of capitalized interest which rose to UGX 158 billion in July 2020 up from UGX 96.6 billion in April 2020 reflecting Bank of Uganda's credit relief measures in response to the COVID-19 pandemic. Indeed, as at end-June 2020, loans worth 4.9 trillion or 30.6 percent of gross loans had been approved for restructuring. Mid-quarter, Net extensions were recorded at UGX 579.7 billion of which UGX 156.2 billion was capitalized interest," the report reads in part.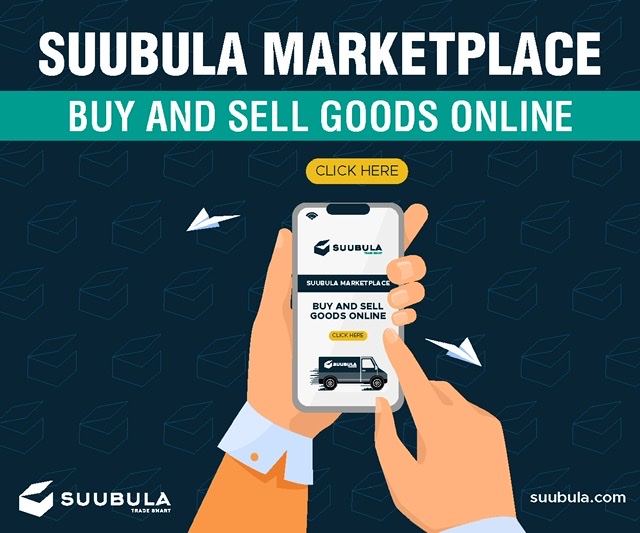 It further shows that average annual credit growth to the agriculture, manufacturing, trade, personal & household and Building, mortgage, construction and real estate sectors grew by 9.0 percent, 0.6 percent, 3.4 percent, 5.8 percent and 12.7 percent in the three months to July 2020 from respective growth rates of 15.2 percent, 1.6 percent, 12.8 percent, 11.0 percent and 13.2 percent in the previous quarter.
"Weak credit disbursement to major economic sectors poses challenges for private investment and consumption and may further constrain economic growth prospects," the report says.
In July 2020, the report says 684,074 loan applications worth UGX 1,424 billion were received and 681,044 loan approvals worth UGX 711 billion were approved.
"The significant discrepancy indicated by the much lower loan approvals relative to applications reflects increased risk aversion towards borrowers," the report reads.
It adds that asset quality of loans extended by commercial banks worsened, reflected in an increase in the share of NPLs to total loans to 5.8 percent in June 2020 from 5.4 percent in March 2020 and 3.8 percent in June 2019. Sectors that were mainly affected include Trade & Commerce, Building, Construction & Real Estate, Mining & Quarrying, and Business Services and, Personal & Household loans.
"This deterioration in NPLs was on account of reduced personal and business income as a result of closures during the lockdown period," the report adds.
Going forward, it says, asset quality is likely to deteriorate even further. NPLs are expected to increase due to the negative effect of the COVID-19 pandemic on the general business environment. Majority of the businesses have been closed with no clear path of their resumption due to the slowdown in the economy, which has affected their cash flows and repayment schedules of borrowers.
"This deterioration in asset quality however, will to a large extent be moderated by credit relief measures announced by BOU as loans that would otherwise be classified as non-performing are restructured and borrowers given an opportunity to repay at a later period," the report says.