Youths activists from several political parties and civil society have embarked on a campaign against the removal of the presidential age limit from the constitution.
Led by Anna Adeke, the National Youth Member of parliament, the Youth activists, say they will traverse the entire country to campaign against the removal of the age limit and also celebrate President, Yoweri Museveni's age, saying it is time for the youths to take charge.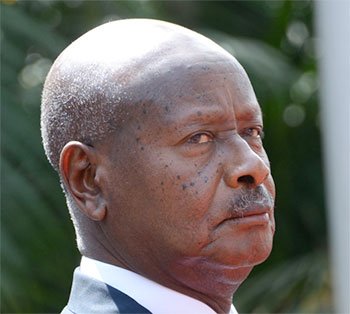 Addressing journalists at parliament this afternoon, Adeke said amending article 102(b) of the 1995 constitution, which sets a limit on the age of the president, will directly disable youths from participating in the country's leadership.
Armed with newspaper cuttings where Museveni was quoted saying he would retire in 2006, the activists, said they can't trust the president and Government on the matter. Adeke said their intention is to protect the integrity of the country's constitution.
Andrew Karamagi, an activist said it's a shame that Museveni has hanged on for over 30 years, given the fact that most of the youths in the country were not even born when he took over power.
URN