Ugandan milk products are still finding it hard to access the Kenyan market resulting into collapse of some companies.
Raising a matter of national importance, Rujumbura County MP, Fred Turyamuhweza said the Kenyan government is restricting milk from Uganda for no clear reasons.
He said this has affected Uganda's dairy industry leading to the closure of some factories like Virunga dairy from western Uganda.
"This is causing a lot of anxiety. Our businesses are going down. Even revenue collection for the Ugandan Government is going down," he said.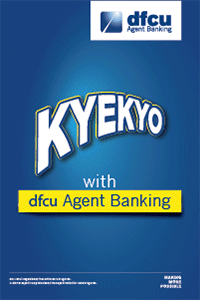 He added that although the Kenya Dairy Board has investigated issues pertaining Ugandan milk going to the Kenyan market and no wrongdoing has been found , it's still difficult for Ugandan milk to be on Kenyan market.
He noted that the dairy industry employs millions of Ugandans and this restriction has affected them adversely.
The Speaker of Parliament, Rebecca Kadaga directed the minister of Trade, Industry and Cooperatives, Amelia Kyambadde to explain the standoff between Uganda and Kenya surrounding the export of Ugandan milk to Kenya by Thursday next week. She wondered why Kenya is faulting the EAC Customs Union protocol.
In January this year, the Government of Uganda issued a Protest Note to the Government of Kenya expressing deep concern about illegal seizures of Ugandan made milk and milk products under Lato brand, causing heavy financial losses to the company.
The milk in question was valued at over Shs1.3bn.
"The seizures executed on three separate occasions during the month of January 2020 contravene the EAC Customs Union Protocol," a statement issued by Uganda's Ministry of Foreign Affairs read in part.